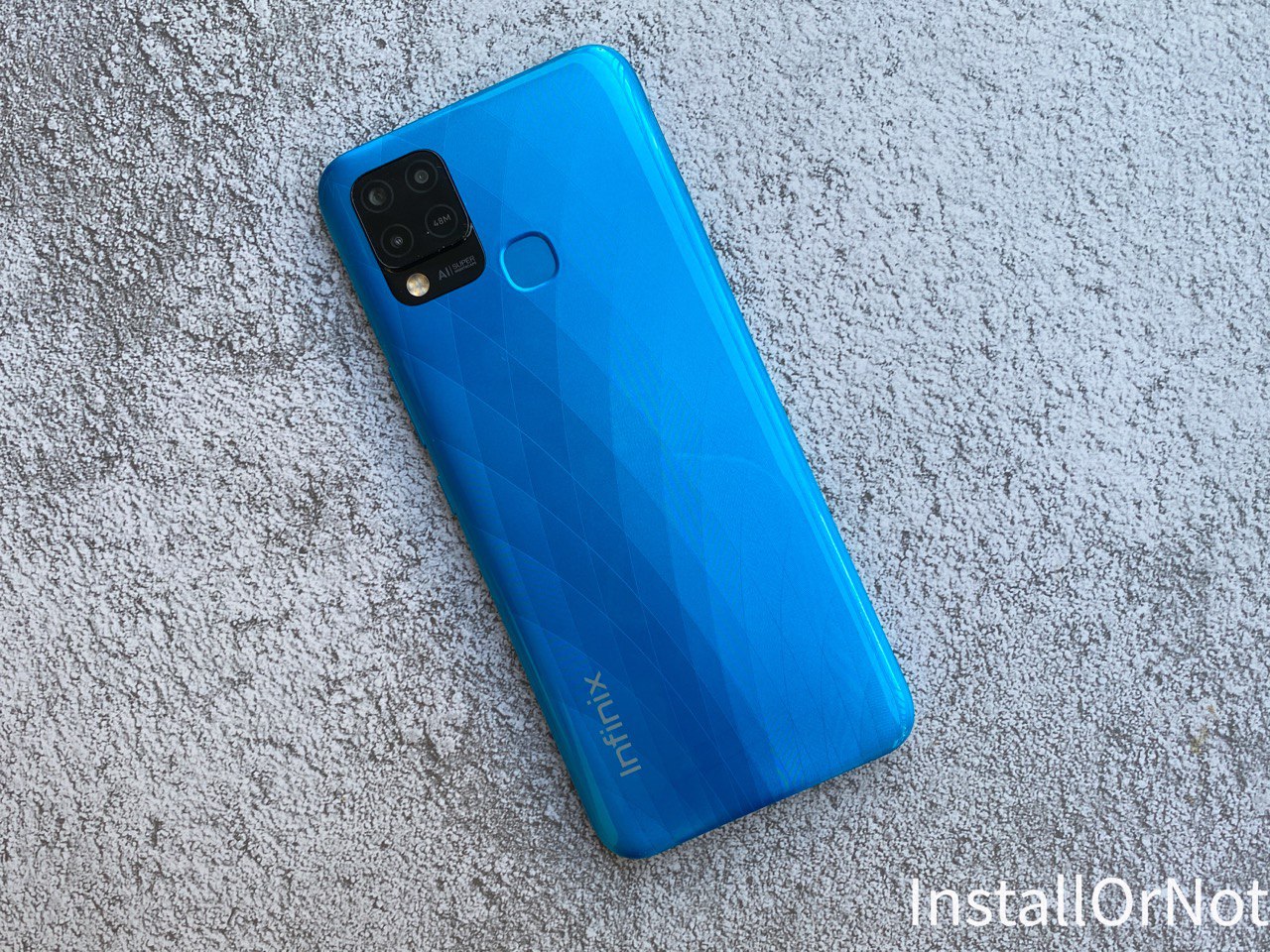 The budget range smartphones segment has seen a lot of competition in past few years. Especially, when the pricing is below 10k you get several smartphones to choose from. Redmi and Realme are no doubt the market leaders of this segment. 
Motorola and Samsung also got a few devices. The main thing that we don't like about most smartphone companies is that they offer the same specs with new badging repeatedly. There will be at least one or few departments where the smartphone lacks.
However, the new Infinix Hot 10S has got some hopes. The preceding Infinix Hot 10 model was quite not a success but this time they have come with something different and unique. If we just look at the specs, it does make it stand out from other devices. 
In this article, we will review the latest Infinix Hot 10S and everything you need to know before putting your money out on this smartphone.
Build & Design
Infinix is known for not doing a lot of changes to its designs except for some devices. The Hot 10S comes with a full plastic build that has a unique glossy finish. You can also see the curved pattern lines on the back and its similar to the previous models of Inifinix.
The smartphone weighs around 200 grams and that can feel a little heavy. It has a 9 mm thickness is not very bulky to hold in a single hand. The power button on and the volume rockers buttons are on the same side and they have a nice clickiness feel.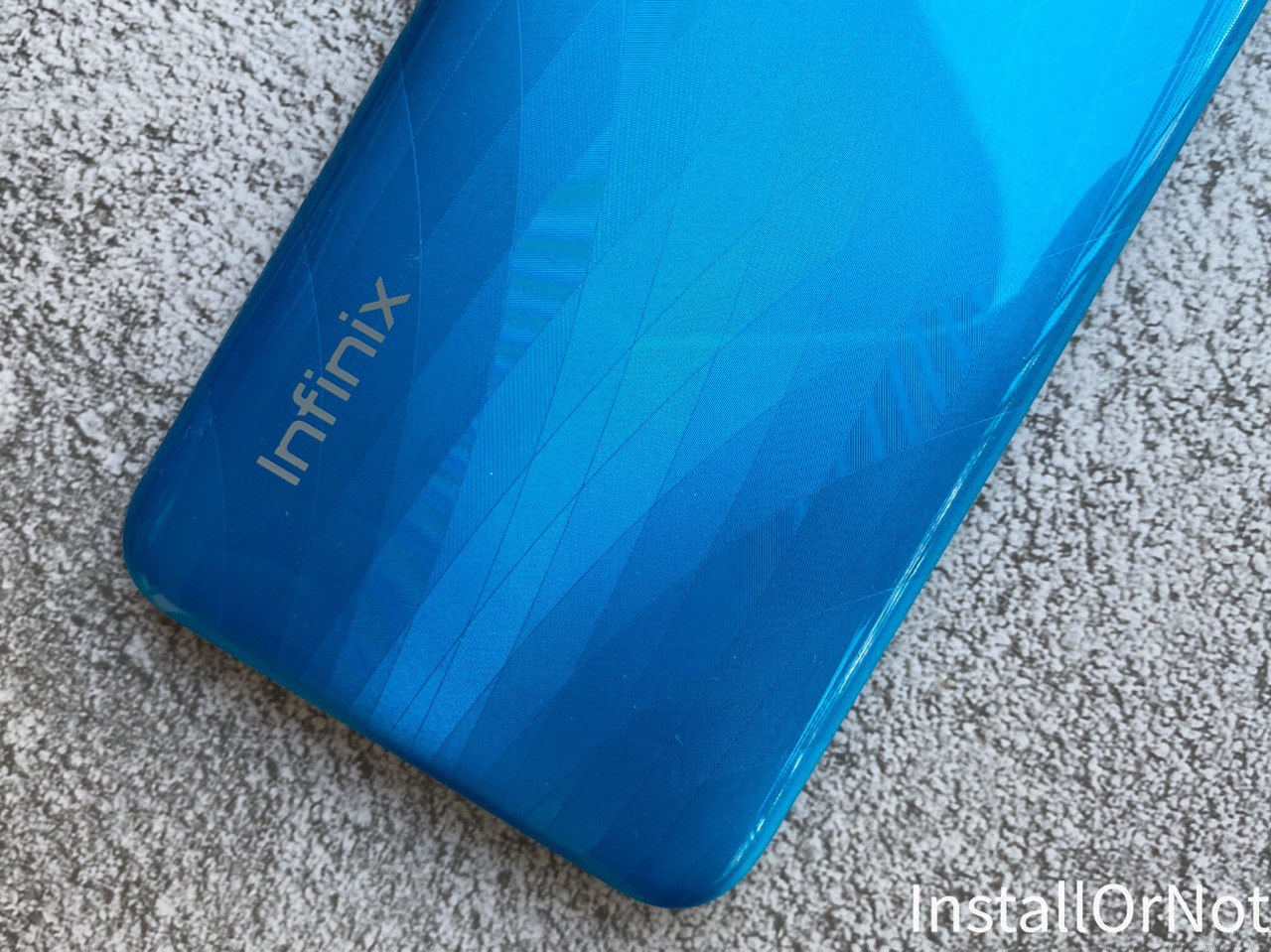 Like the other Infinix smartphones, the fingerprint sensor is at the rear. You can insert a micro SD card and two 4G SIM at the same time. It also has a dedicated LED flash on the top bezel that reminds you of new notifications. 
One thing that is a major downside is its micro USB charging slot. While other manufacturers are giving Type-C charging ports in the same price segment. Also, the charger you get in the box is a basic 10 W charger. Other things you get in the box are a protective shell case and a screen protector.
Display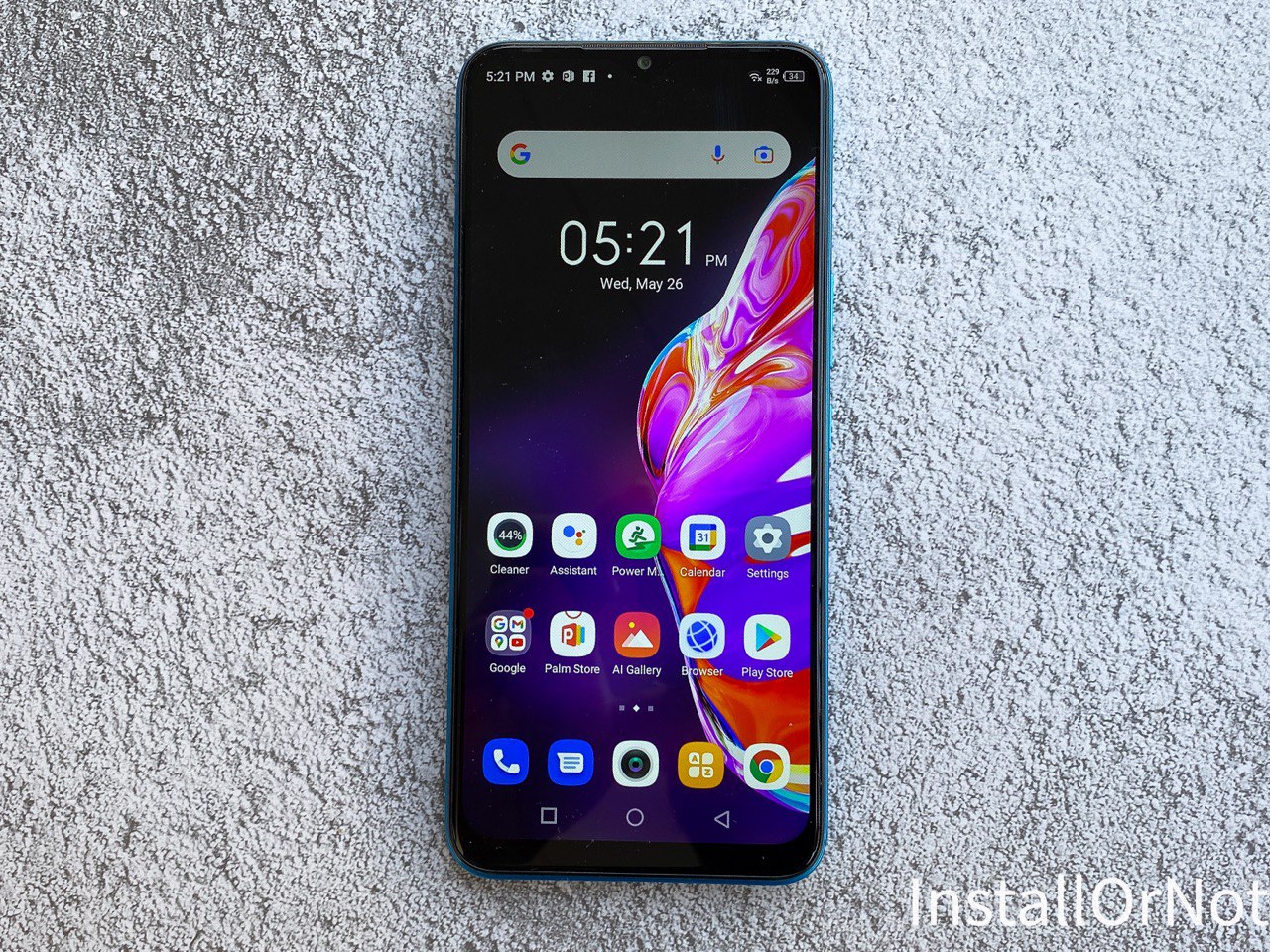 The Infinix Hot 10S features a 6.82 inches display 720p resolution and 226 PPI density. This is a high refresh rate 90HZ display and works great in terms of smoothness and delivers a snappier experience. 
It does have a chine at the bottom and the waterdrop notch at the top. It's a very average screen in this segment considering different factors. The brightness is great and you won't get any problems while using it outdoors. Talking about the video experience it's also not the best, you will see an over-sharpening and unnecessary brightness while watching Youtube videos. It can be a software bug as it only happens while watching videos on 720p. This device has a Widevine L3 Certification. So, if you stream on different streaming platforms like Netflix, you will not get a great experience as you won't be able to stream in HD quality. But we hope this can be fixed over an OTA if Infinix decides to fix this issue.
However, most of the other smartphones in this price segment have the same issue or other. There are some devices like Micromax IN that offer better display than Hot 10S but they miss on the 90 HZ display.
Performance
Performance is one of the main departments where this device surpasses most of its competition. The chipset used in the smartphone is Mediatek Helio G85, which is considered as one of the best under 10k price segments. 
It comes in two variants with 4 GB and 6 GB RAM. Both having the same 64 GB storage option. One thing which most people will like about this device is its 90HZ refresh rate display. 
Although a lot of smartphones under 10k features this type of display. But what makes it different is its snappy performance while using the applications. You can switch among different apps very smoothly. Even Samsung M12 having a similar display falls behind, mainly because of its processor, and the power it utilizes.
If we talk about the gaming experience, then the big battle royale titles like PUBG and COD Mobile can run at 30fps max. And there is nothing much to complain about that because you won't see any other processor doing better than it in this price segment.
Also, the budget Mediatek processors are known for heating up fast. Although the device maintains its temperature quite well. You may feel some temperature rise after playing for more than 30 mins. 
Here's a gaming review that we did for the Infinix Hot 10S, have a look:
Software Experience
The Hot 10S comes with Android 11 out of the box. However, the UI skin hasn't got any major updates. It comes with XOS 7.6 and comes with DAR-LINK Game Boost technology to optimize the gaming experience.
The XOS 7.6 might not be a very big update, but the UI looks very clean now, at least better than the previous models. You won't see those several pre-installed games that Infinix smartphones used to come up with. Although it still has the pre-loaded apps and you can't uninstall them.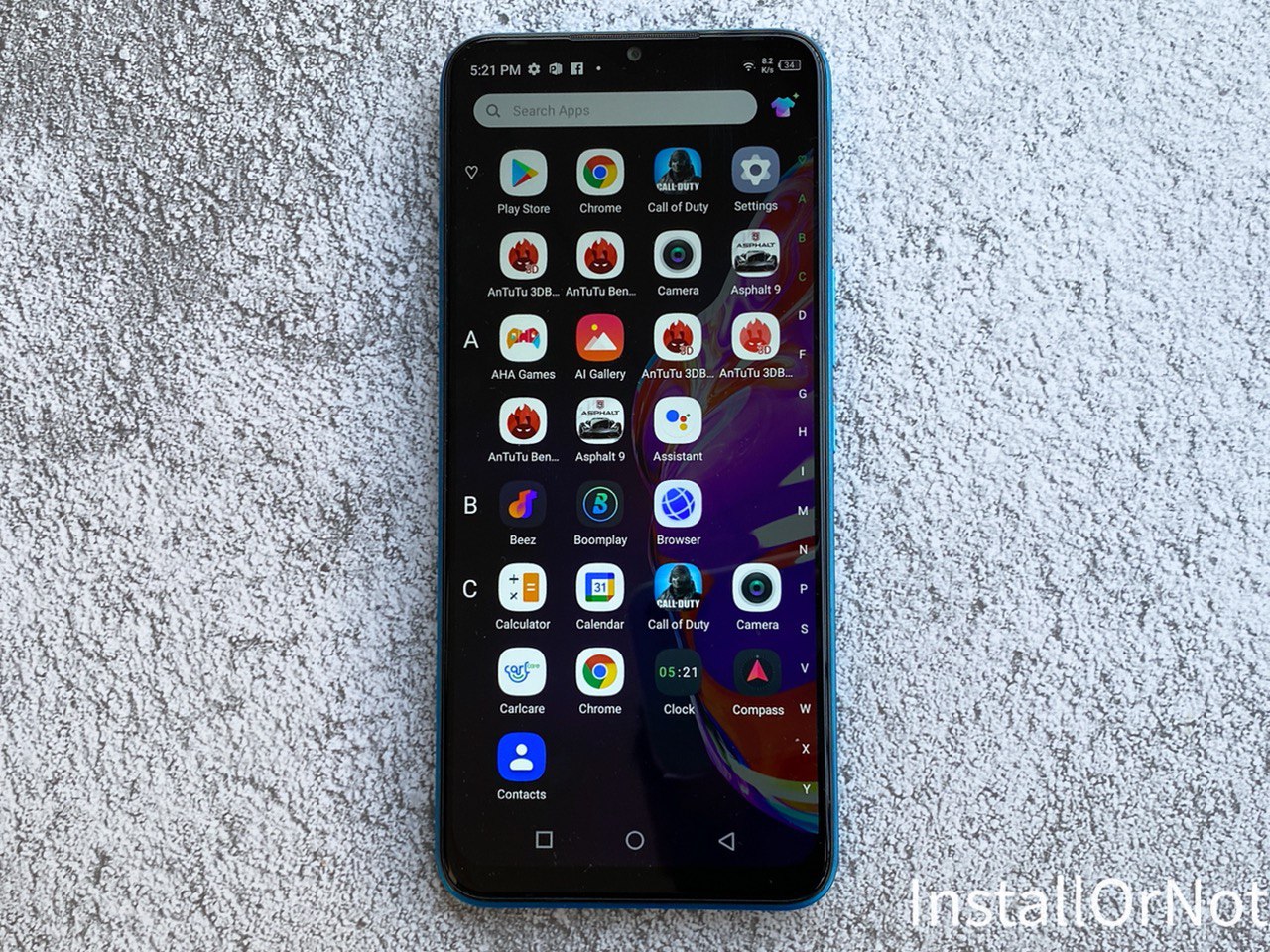 The UI feels very smooth and the new animations are also top-notch. The gestures were also great, you can access the smart sidebar by swiping from the edges. 
These were some pretty basic features but they have now added a 'Thunderback' feature. When you double tack on the fingerprint sensor and the app that you would be using that time will automatically become a floating window.
However, this isn't a new thing we have seen floating window and split screens in other UIs too. But the thing which makes this feature more interesting here is its ease of use. So, it kind of looks like innovation.
It also has Social Turbo Features which can be really useful. Some of the very useful features include using different filters while doing a video call, save your friends' Whatsapp statuses, read messages without getting them a blue tick, etc. The new UI also comes with the default Google Stock Phone Dialer and Messages app.
Camera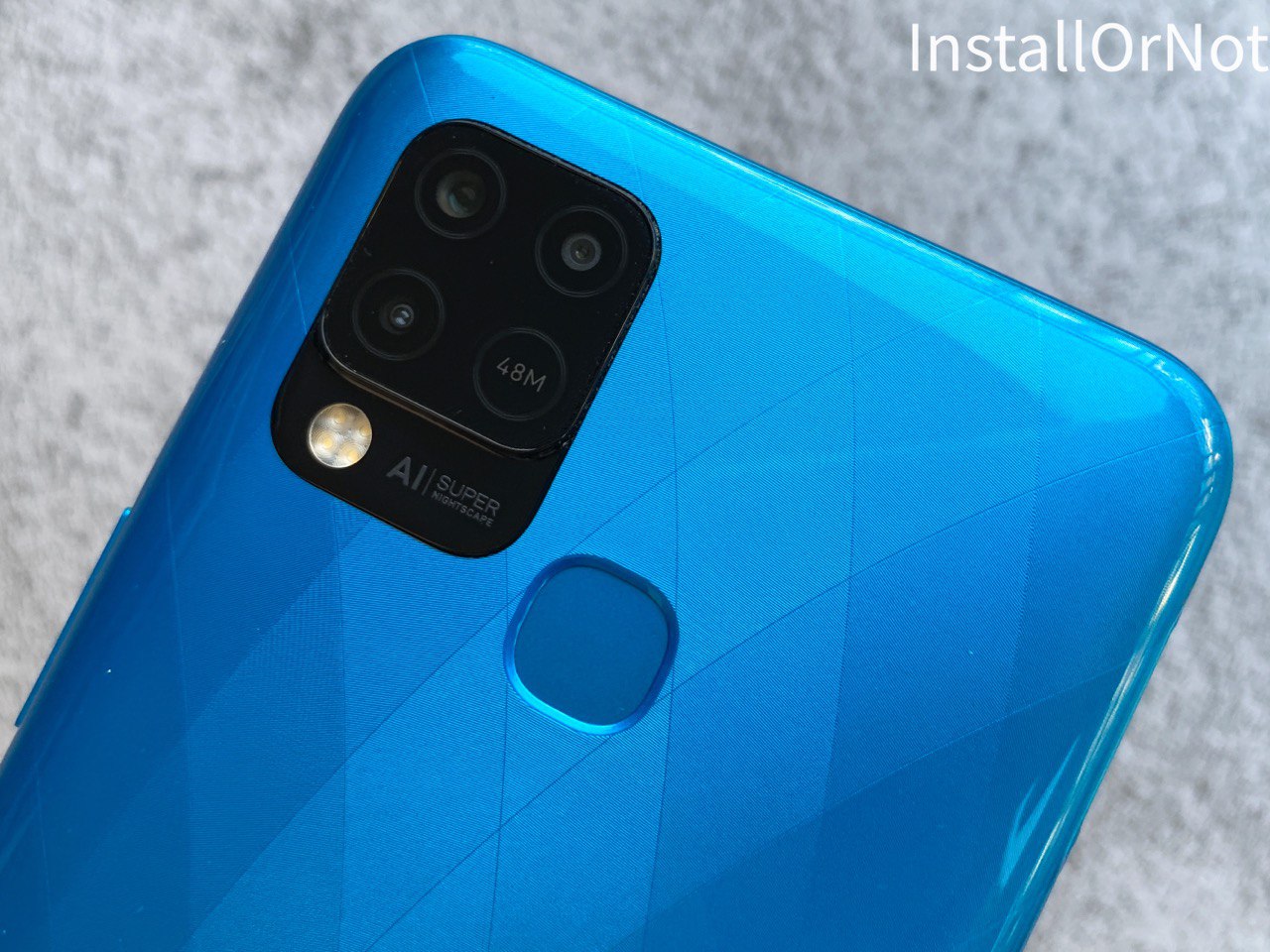 The cameras of this device really can't get any praise. The smartphone comes with a triple rear camera at the back and it's quite funny that the third camera is just a gimmick or really isn't a camera. The two working cameras are 48 MP wide and a 2 MP depth respectively. 
You expect to get an ultra-wide or at least a macro camera. The front camera is 8 MP. And it has a dedicated LED flash for the selfie camera, so it gives a great low light performance. But in general, the selfies also didn't impress a lot, you won't see a very bright background, and details are also not very clear.
The performance of rear cameras is still good in dynamic range with much better details. It does get a night mode but that really needs some updates. Even the colors dont look natural which makes the picture quality pretty dull and the blur effect on portrait mode is something to reconsider.
Although some of the other competitors offer better cameras at this price segment. But still, the cameras on this device don't fall a lot behind. And considering the price of this device, this is totally acceptable and a decent pair of cameras are good enough for casual photography.
Battery
The battery on this device is 6000 mAh which has become quite normal in this price segment. It gives a very great battery life that can give you around two days of usage. Even if you're a very heavy user you would easily get power for a day.
It also has a Power Marathon mode that can give you the most out of your battery life. The charging speed really needs an improvement. As we already mentioned, it comes with a 10 W charger that takes 3 to 4 hours of full charging time. The other devices in the competition are giving a minimum of 18 W of fast charging support which really needed in Hot 10S.  
Also, it would have been great if it got a Type-C charging port like most of the other devices in the competition. Even it lacks in some department but we have to credit for its battery performance. 
Conclusion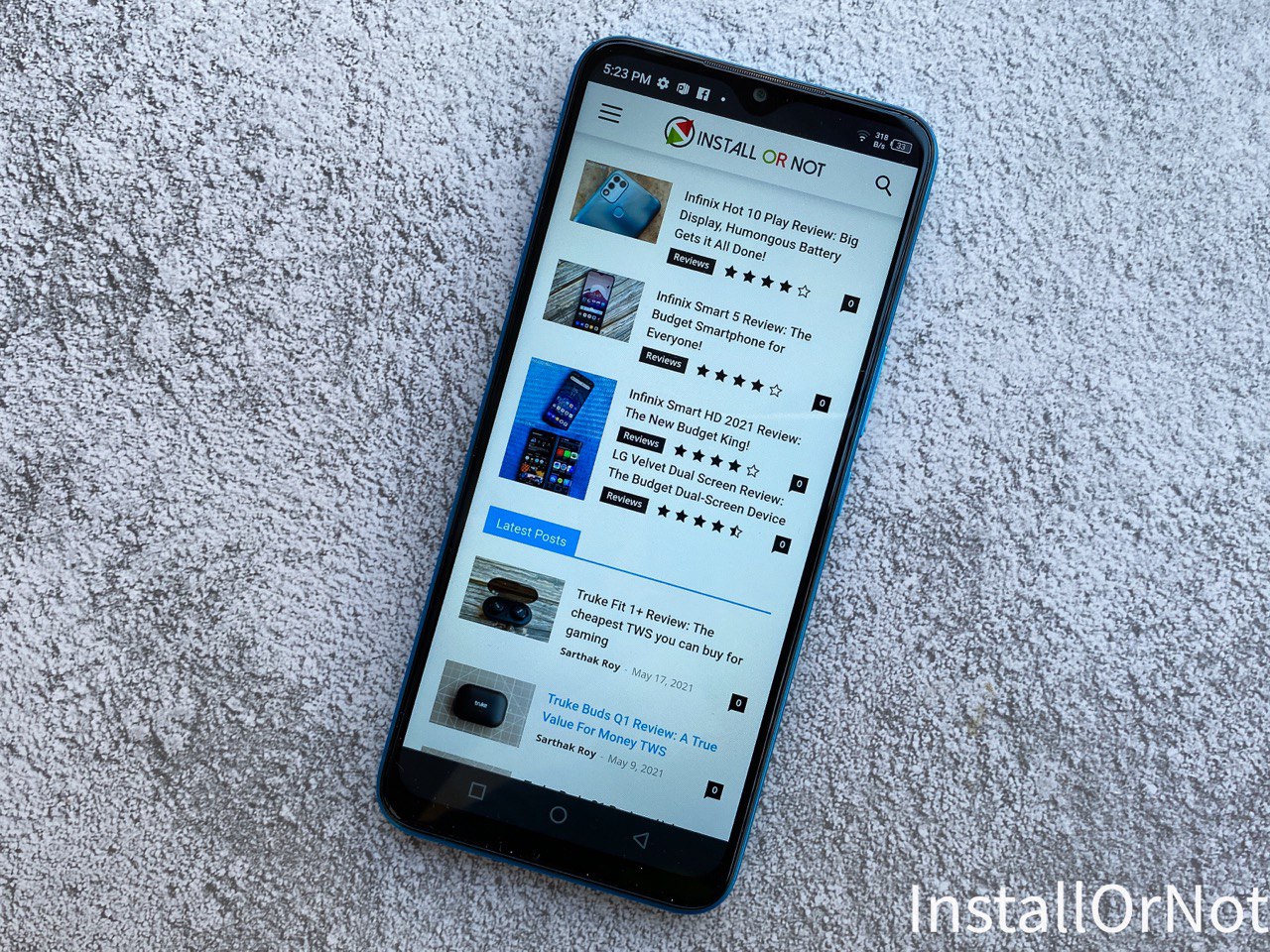 The Infinix Hot 10S is a decent smartphone with a focus on performance and a high refresh rate display at a budget price. If you're considering buying a smartphone under 10K with good performance, battery life, and can bear with its average cameras, then Infinix Hot 10S can be a great deal for you. The software experience depends on personal preferences. But still, Infinix has improved a lot with its latest UI and we totally recommend to go and buy this device if you are tight on budget and need a good device for casual gaming.
Pros:
High Refresh Rate 90Hz Display on a budget price
Great performance
Improved XOS with tons of new features
Humongous battery
Decent Build Quality
Cons:
HD 720p Display
Micro-USB charging port
Average cameras