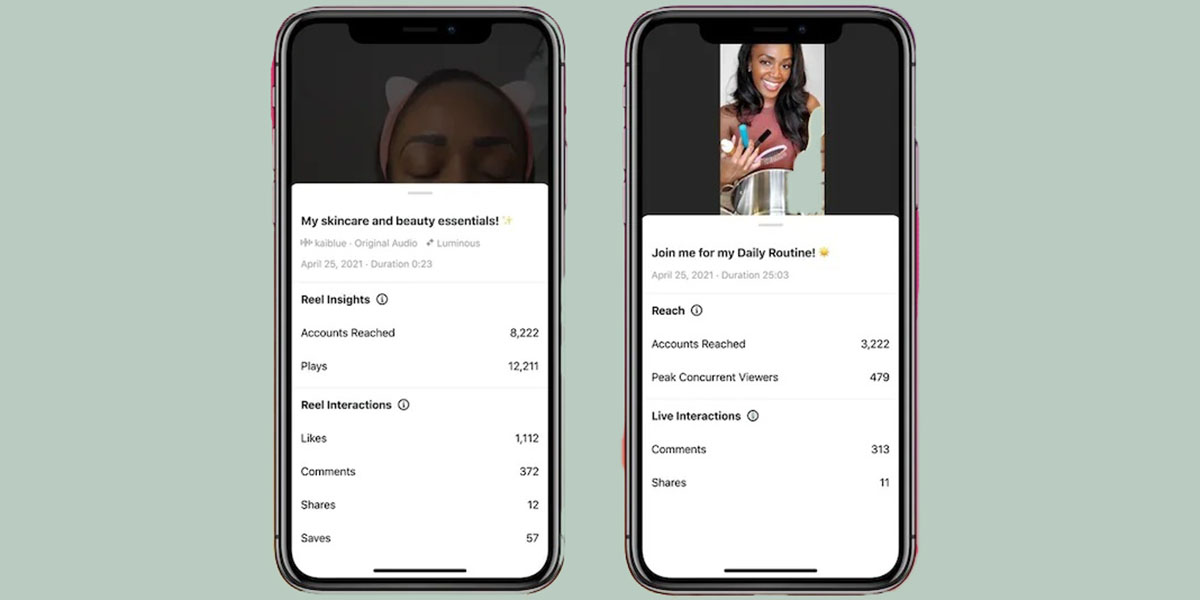 Instagram, owned by Facebook, is rolling out a new feature on the platform for creators. Content creators on Instagram need special tools to evaluate their social performance and viewership. These tools are available in Insights and are very valuable for influencers and creators. Therefore, Instagram has decided to introduce these features for the content creators of Reels and Live videos.
In Reels, creators will now get insights for Plays, Accounts Reached, Likes, Comments, Saves, and Shares which will be cherry on the top for the Reel creators. And also, the creators who do Live videos, will get new features like Accounts Reached, Peak Concurrent Viewers, Comments, and Shares in their Insights. Soon these features will also be available in Desktop versions.
These insight tools will bring more flexibility to the Reel and Live video creators. Instagram also has plans to extend these features from beyond the current 7 days and 30 days so that the creators will get a better insight.