Twitter is finally making Spaces available on the Mobile Web and Desktop Web Twitter client. It was available on the iOS and Android apps since last month. This feature was well-received by all mobile users.
Twitter Spaces are live audio chatrooms, similar to the clubhouse. You can host a Spaces if you have more than 600 followers. All Spaces created are public and anyone from anywhere can join any Space and listen to it. It was first introduced on mobile platforms last month. Twitter Spaces for the Desktop was first discovered in the source code by software engineer Jane Manchun Wong.
Twitter also stated that they are will mainly focus on improving infrastructure and listening UI, the ability to set reminders for scheduled spaces as well as improve accessibility and transcriptions in the Desktop web version. These live audio chatrooms are getting popular due to services like clubhouse and many other competitors are emerging.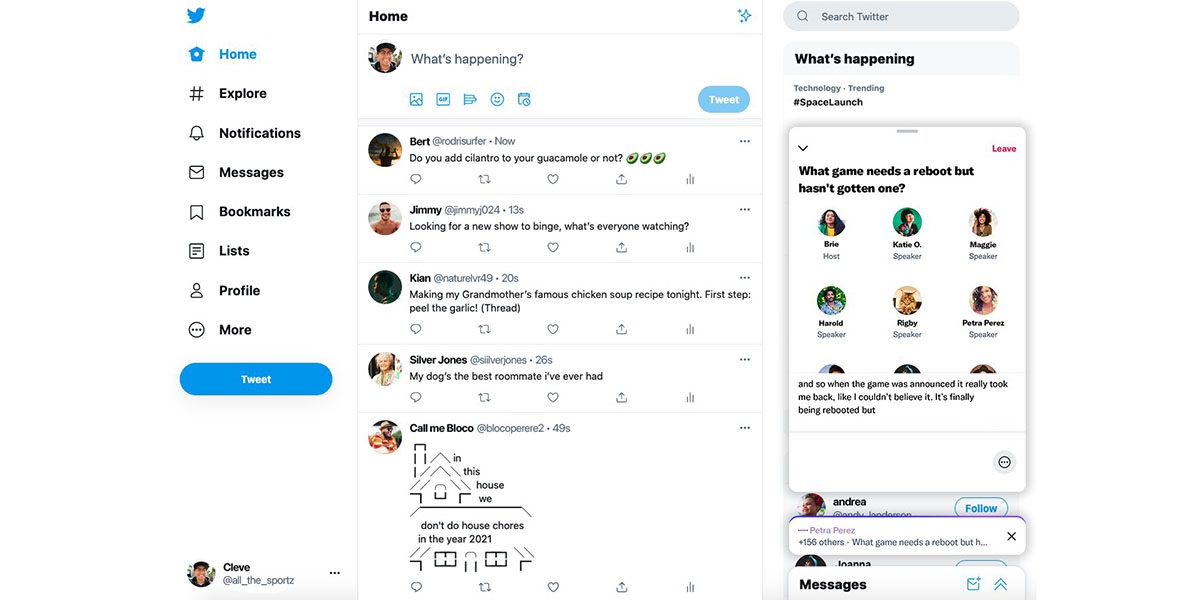 How to create Twitter Spaces on the web?
Open Twitter on any web browser
tap on the profile picture
Click on the Spaces option.
Select the audio room audience
Then tap on the Start your Space button