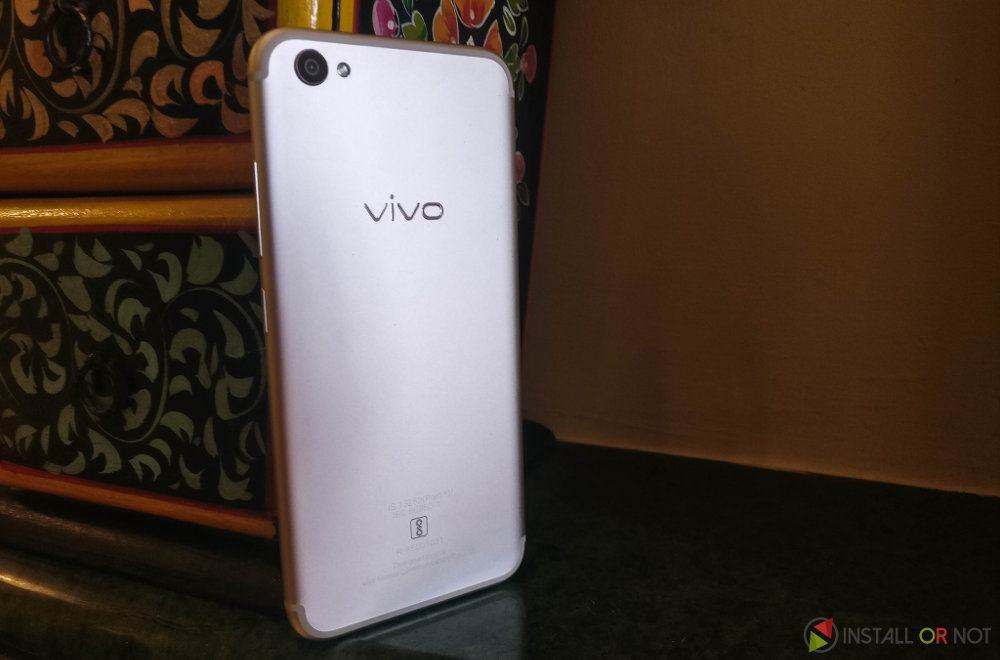 Vivo's new mission revolving around camera and Music is all about providing the best experience for optical and audio enhancements developed by them. There are quite a few options available in the same price range but here are a few reasons why you should consider buying the Vivo V5 Plus in this price segment.
Selfie Specialist
The USP of Vivo V5 Plus is it's dual front-facing camera. It takes quite an effort to capture a perfect selfie and this effort to put to ease with the Vivo V5 Plus. Aided with Moonlight LED flash, Vivo V5 Plus comes with a dual camera setup featuring a 20MP sensor paired with a 8MP sensor. This setup captures the best portraits that too with BOKEH effect. As of now, front BOKEH with such minimal efforts is only available on Vivo V5 Plus. Results are genuinely good though the skin toning using beauty mode maybe be too much. We totally approve it.
Fast fingperint sensor
Fingerprint unlocking is an efficient to unlock your phone. There is no way one will look back at old password unlock after using this. Though we have our concerns about the security but look at the convenience. This can turn bad if the fingerprint sensor is slow. Fortunately, Vivo V5 Plus comes with a fast sensor which can unlock the smartphone in 0.2s pretty close to OnePlus 3/3T which is as quick as Vivo V5 Plus.
HiFi Audio
The Audio DAC is quite an un-noticed feature when buying a smartphone. We enjoy our music most through headphones and there is no point of it if your personal device can't get you the best of it. "Audiophiles/Music lovers will enjoy every beat played on V5 Plus with the custom-built AK4376 Hi-Fi audio chip that provides an unprecedented sound quality by giving a signal-to-noise ratio experience of up to 115dB." That is what Vivo claims and it totally holds true. Audio output after switching to HiFi sound gets a tremendous boost.
Gorilla Glass 5
Vivo V5 Plus is one of the kind because it comes with fifth generation Corning Gorilla Glass protection. Gorilla Glass is not unique but fifth generation is kinda rare right now because the last device we know was Samsung Galaxy Note 7 which now does not exists. Gorilla Glass protection is good to have especially when you know you are working in a hostile environment.
Offline Availability
The smartphones offering max value for money are usually available online and that too via exclusive sales. They are quite hard to get. Especially in tier-2 or tier-3 towns people still don't rely on e-commerce operations. I know its hard to change the mentality but at least we should have other operations. With deep penetration efforts by Vivo for offline markets, they make all of their smartphone available for public across all channels. This is what keeps them growing. India being such a diverse market needs this. It needs options.
Vivo V5 Plus will be available starting 1st Feb for ₹27,980. For details about the technical specifications, read our launch story here.
Disclaimer : This is a sponsored post