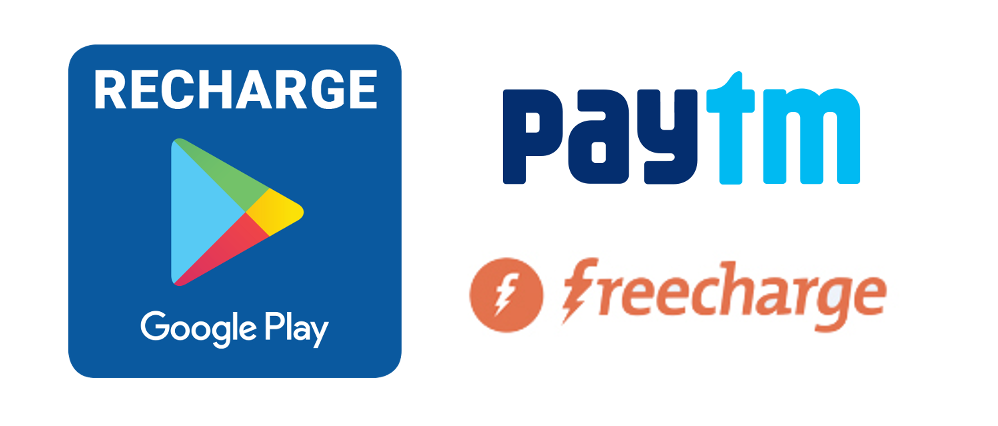 Just in case if you remembered we posted a tweet informing the availability of Google Play category on Paytm app. Well, it was a preparation for the big business update coming. Earlier, last week Paytm announced in a blog post about the Google Play recharge integration and yesterday Freecharge too started offering the same.
Now you can buy @GooglePlay store gift cards of any denominations directly from @Paytm pic.twitter.com/7H8WYqdEpB

— Install Or Not (@InstallorNot) January 12, 2017
India trying to move towards a digital economy after demonitization was most beneficial for mobile wallets like Paytm and Freecharge. To be honest, my personal favourite being FreeCharge because I love how they make users interact with their website and the app.
This Google Recharge Code has been made available in India to facilitate more digital purchases in the country. Globally, Euronet Worldwide has been working with Google for distribution of Google Play Cards. They will be powering the same in India as well.
How to buy Google Play credit in India?
To recharge your Google Play account, buy credit using any of the payment methods – mobile wallet, credit card, debit card, netbanking or UPI. The recharge code for the denomination generated by the app which shall be delivered to your registered email address and mobile number needs to be entered on the Google Play account. This will allow users to buy digital content more easily without even owning a credit cards who were left out earlier.