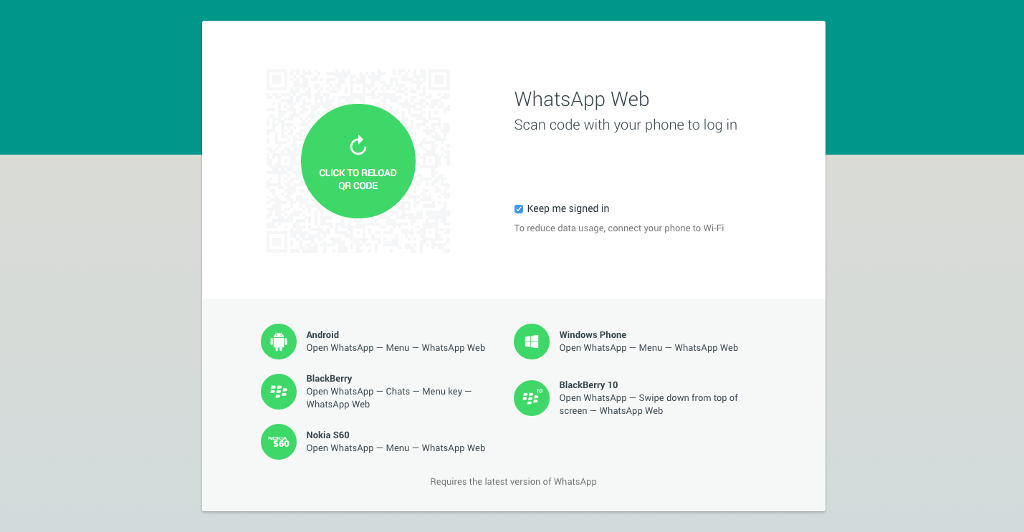 Day before yesterday, Whatsapp made a much awaited announcement on its blog about bringing its client on desktops. Just in time, for our weekly editorial isn't it? Well, its not exactly a desktop app in fact they have launched a Chrome App which is ready for public use at http://web.whatsapp.com.
The webapp works only on one browser, that is Google Chrome. This also eliminates the OS dependency making the app compatible across all platforms. The web app currently allows its mobile clients on Android, Windows Phone, BlackBerry, BlackBerry 10, and S60 to connect to the web app. iOS users for sometime will stay deprived of this utility until WhatsApp comes up with a workaround to bypass restrictions imposed by Apple. Overall experience on the browser is okay-ish but that's what we all have been asking for. It's easy to setup but is not well described as you might have some questions in the initiating the web client.
Open Google Chrome web browser on your favorite operating system.
Visit the URL http://web.whatsapp.com. You shall now see a QR code on your screen with setup instructions below.
Open your mobile app on your smartphone. Make sure you are running the latest version from the Play Store (v2.11.498).
Now look for menu in the action bar (For Android). For other mobile operating system, the instructions are in the image above.
Tap 'WhatsApp Web' option from the list.
Now scan the QR code on the browser with your smartphone and let the app sync for chats.
This was all you had to. We feel the implementation is kinda stupid with your mobile device to be connected on network all the time. Telegram is a lot better in this context but the problem being user density on WhatsApp. Well atleast something is better than nothing.