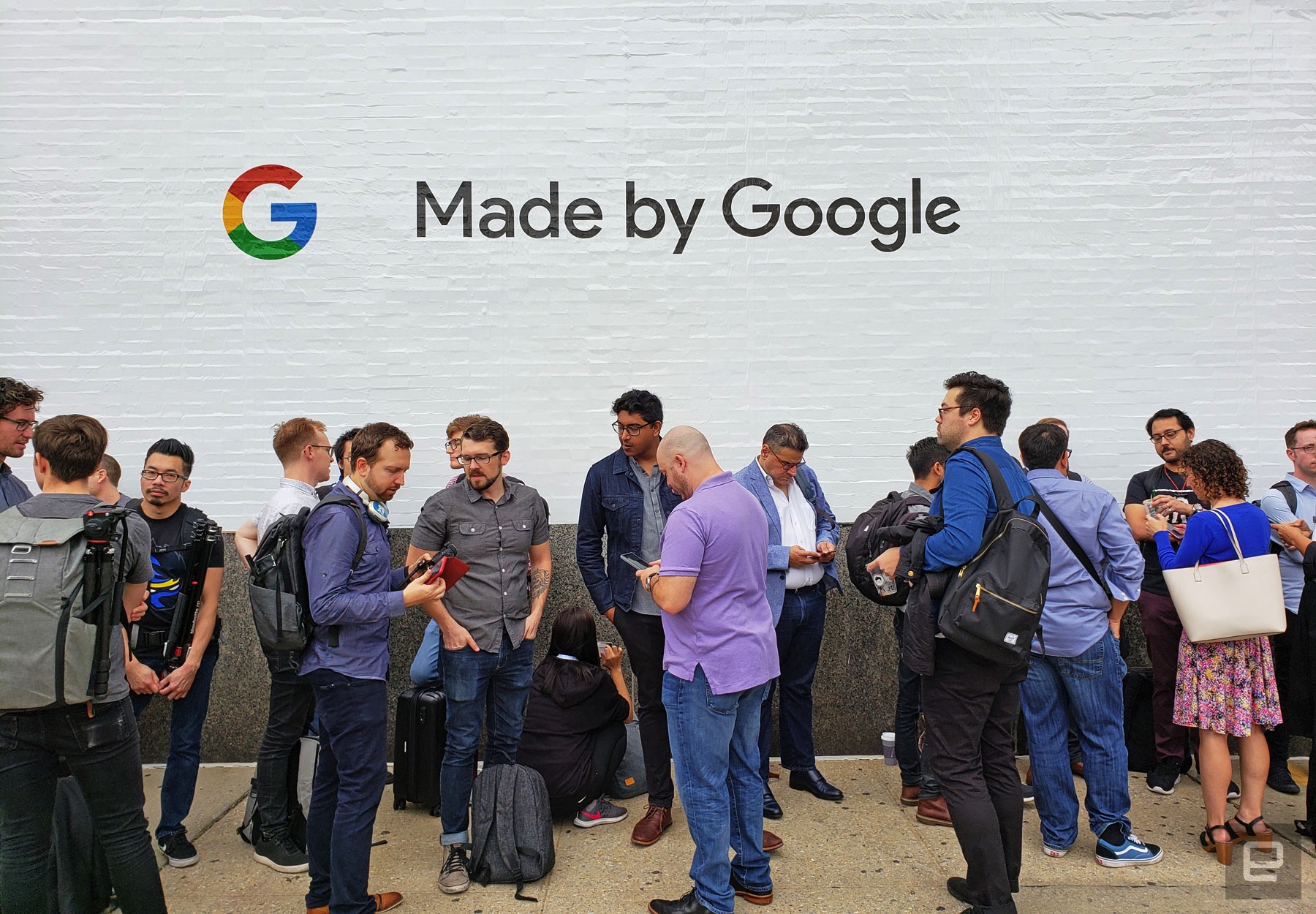 In today's event, Google has introduced a number of new devices and technologies at Google Pixel 3 event. The major highlight of the event was obviously the Google Pixel 3 and Pixel 3 XL smartphone. Other than smartphones Google has announced some cool devices namely the Google Home Hub Smart Display, Redesigned Chromecast, USB Type-C earphones, Pixel Slate, etc. In our today's story, we will be taking a brief look at all those devices which will gonna rule the year 2018-2019. So let's check out some in-depth information about them.
Google Home Hub Smart Display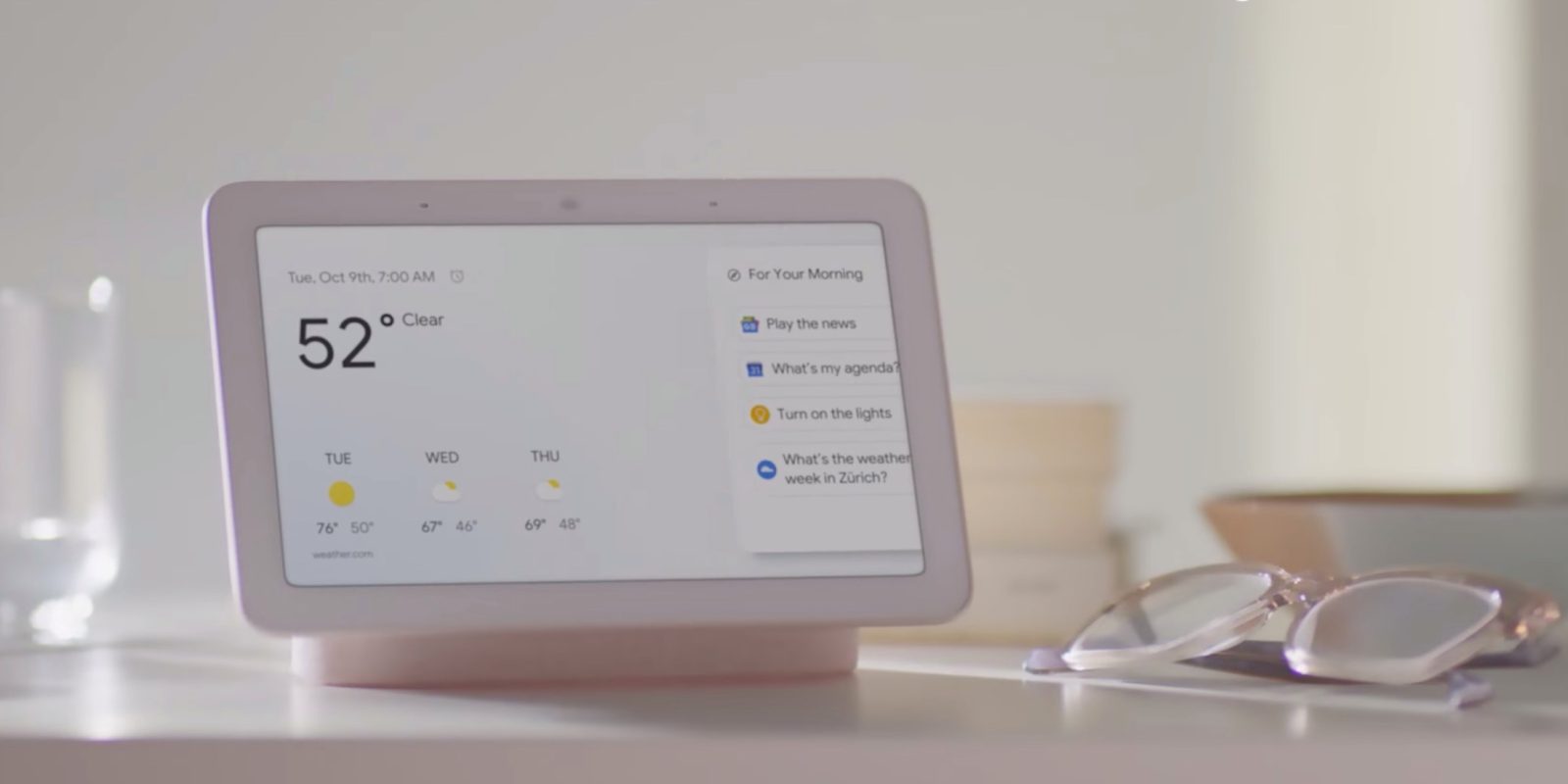 Google Home Hub comes with built-in Google Assistant which allows a user to use voice commands. Through voice, you can use search, YouTube, Google Photos, Calendar, Maps, etc. For displaying all meaningful information Google Home Hub houses a 7.0(inch) Touch Display. There is an Ambient light sensor on the top which allows the device to adjust display's brightness levels. There is no camera on the device for security reasons.
Google Home Hub offers a routine feature which gives useful information about the upcoming day. A person can also use it as a digital photo frame. For music, it supports Spotify, Pandora, iHeartRadio, etc. The device is meant to be used in homes and it has the potential to turn on/off supported lights and TV. It comes in Sand, Aqua, Chalk, and Charcoal colors for a price of $149(approx. INR 11,035).
Google Pixel Slate Tablet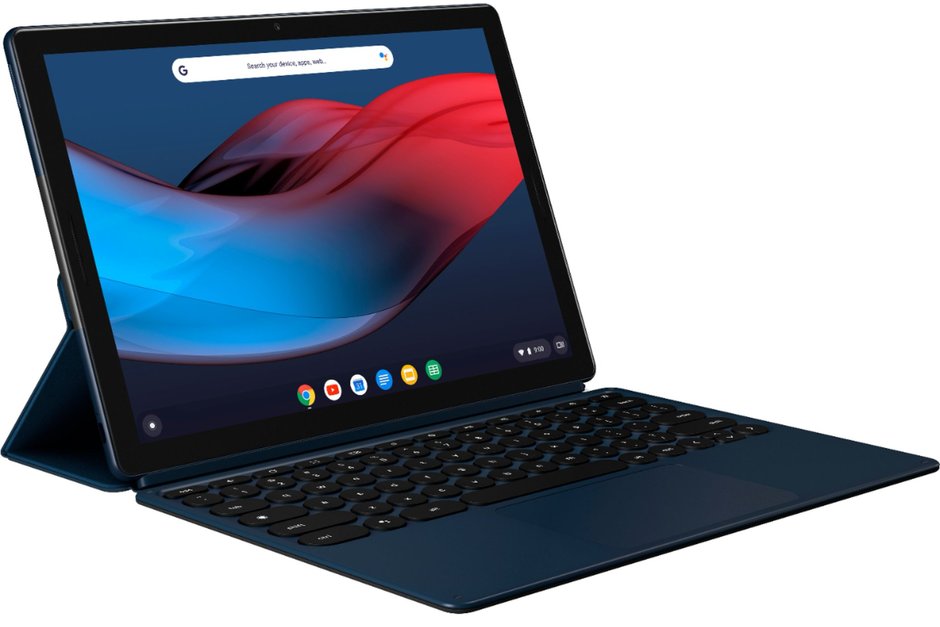 After a long Google has finally launched its tablet in the market. Pixel Slate comprises a 12.3(inch) LCD Display with a resolution of 3000 x 2000 pixels. The Display comes with the support of Pixelbook Pen. It runs on ChromeOS and one can call it a laptop or a tablet. The device will be made available in the following hardware configurations: 8th Gen Intel Core i3, M5 or Celeron. It will come in 4GB/8GB/16GB RAM options and for storage 32GB/64GB/128GB/256GB variants will be provided.
In the camera department, it offers an 8MP(f/1.9) snapper in the front and in the rear an 8MP(f/1.8) cameras is provided. For an enhanced audio experience Google has provided Dual Speakers in the front coupled with 2 mics. According to Google, a user can get up to 10 Hours of battery backup from the battery inside. It has a Fingerprint Scanner and Titan C chip for security purposes. For connectivity options, the device features 2 x USB Type-C, Wi-Fi, Bluetooth v4.2, etc. Depending upon the specs pricing of the Tab varies from $599(approx. INR 44,000) to $1699(approx. INR 1,25,000).
Google USB Type-C Earphones
A lot of rumors were there in the market about the fresh second generation Pixel buds but surprisingly Google has 't announced anything similar. However, Google has just unveiled the new "Pixel USB-C earbuds". They appear pretty traditional and basic in terms of design. The earphone supports 24-bit digital audio. There is a small controller on the earphone wire that helps to control volume and trigger the Google Assistant. The earphones currently are going on sale through Google Store for a price of $30(approx. INR 2,200).
Google's new Chromecast
It's been a long time since Google has announced the last Chromecast device. This new Chromecast provides some considerable amount of updates over the older version. We would say that Google has revamped the design of their Chromecast device. According to Google, their all-new Chromecast is 15% faster than the older version. Which means now you can stream 60fps 1080p content compared to the 720p on the old version. New Chromecast could be used as Chromecast audio to listen to music through the various connected device. The sad but surprising fact is that the model can't even do 4K content. It will go on sale for a price of $35(approx. INR 2,591)
Pixel 3 / Pixel 3 XL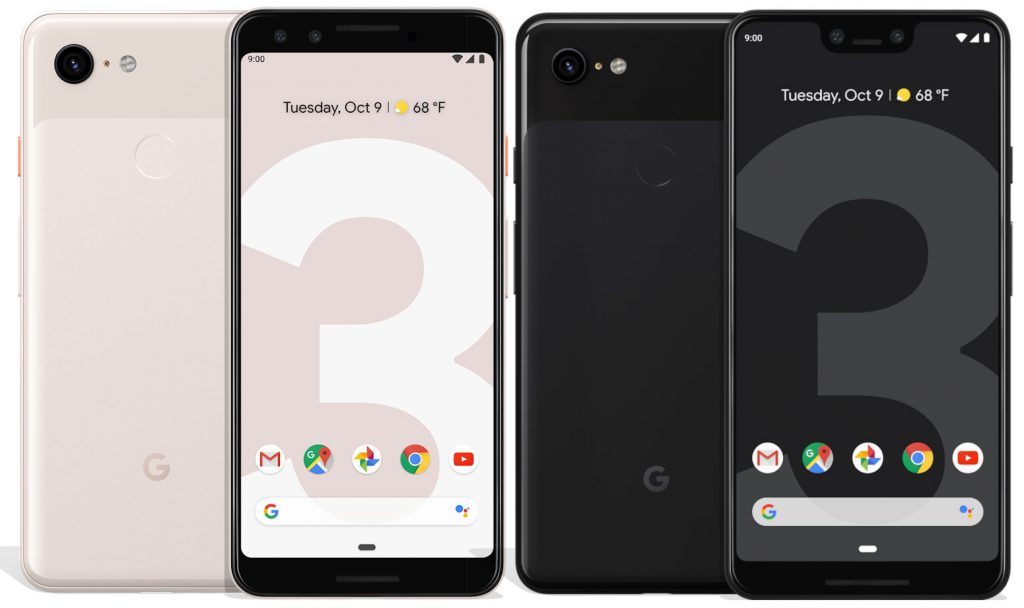 All of the leaks about the Pixel devices have come to life with the launch of Google Pixel 3 and Pixel 3 XL. The Pixel 3 is smallest amongst the two with a 5.5-inch Full HD+ display with 18:9 aspect ratio and bigger brother i.e the Pixel 3 XL comes with a 6.3-inch Quad HD+ display with 19:9 aspect ratio and a notch. Both the variants have a similar 12.2-megapixel rear camera with LED flash, Optical Image Stabilization (OIS) and Dual Pixel autofocus, and comes with dual rear 8-megapixel cameras, one with 97-degree wide-angle lens for group selfies. These come with new AI-powered camera features.
Pixel Stand wireless charger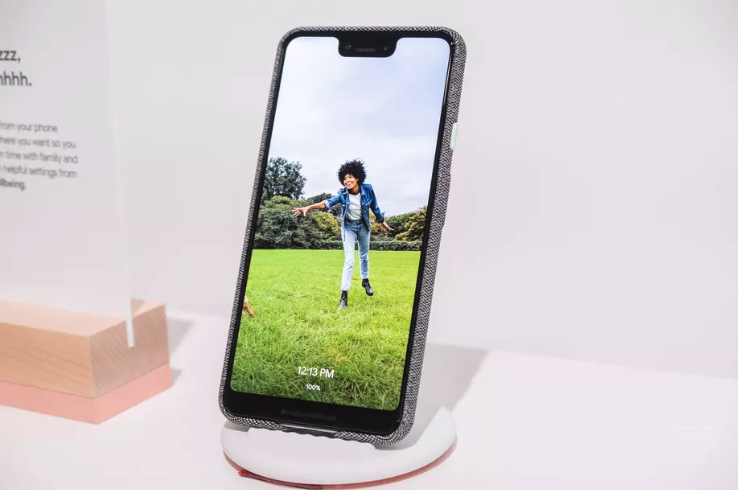 Google's new Pixel Stand will let you charge your phone wirelessly while it stands in portrait or landscape mode. It costs $79 and is available to pre-order now. The Pixel Stand automatically adjusts the phone's UI and switches the phone into Do Not Disturb mode when it's docked at night.