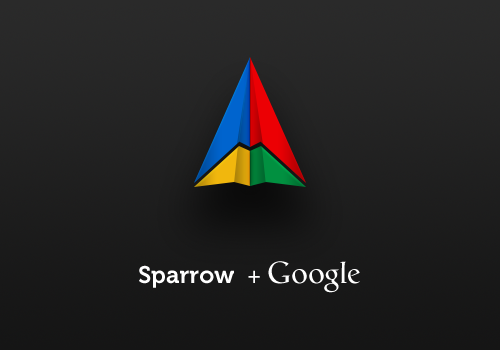 Sparrow, the quite popular third party email client for iOS and OS X has been bought by Google. If you are an Android or Windows Phone user or even a Windows PC user then we are quite sure you haven't heard of Sparrow but if you are an iPhone, iPad or Mac user this is certainly bad news if you just recently bought the application. Sparrow had reported a couple months back that it was hard at work on an iPad version of the app, which has yet to be released.
According to the sources at The Verge, Google shed out  less than $25 million to buy Sparrow, and the deals include relocating the Paris-based team to Mountain View for full integration into the Gmail team.
Sparrow CEO Dom Leca announced today on the company's blog that they were acquired by Google. While Sparrow will continue to be available at the App Store but there will be no addition of new features although it will continue getting minor updates for bug fixes, that's all!
Dom Leca also added that Sparrow is "joining the Gmail team to accomplish a bigger vision — one that we think we can better achieve with Google."
A  Google spokesperson told Macworld, "The Sparrow team has always put their users first by focusing on building a seamlessly simple and intuitive interface for their email client. We look forward to bringing them aboard the Gmail team, where they'll be working on new projects."
We hope Google brings the great UI and design of Sparrow to its Gmail clients on all platforms and also try to unify the experience across all platforms.