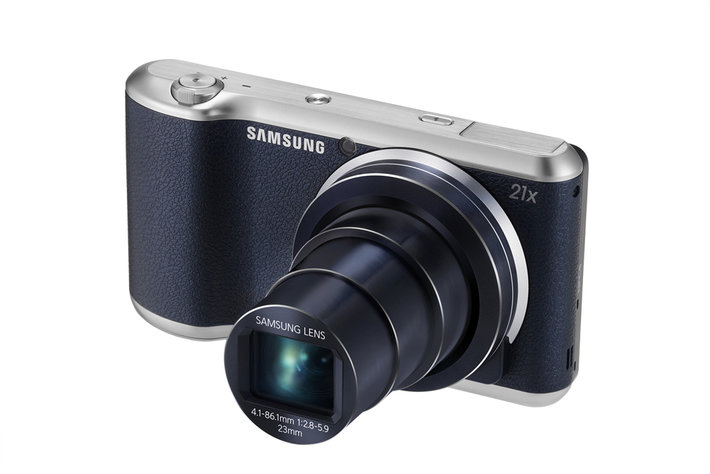 Leader in Technology devices – Samsung Electronics announced two additions to its industry leading range of Digital Imaging devices, the NX30 and the Galaxy Camera 2.
Samsung NX30:
This camera ensures high quality images as it is equipped with 20.3 MP APS-C CMOS sensor. The large sensor used is perfect for capturing rich and detailed images with accurate sharpness and intense colors. The NX AF System II provides fast and accurate auto focusing. So capturing fast moving scenes and subjects will be more convenient. Fast paced moments can be captured effectively because of the use of its fast 1/8000 sec Shutter Speed and the 9 frame per seconds (FPS) Continuous Shooting function.
Samsung NX30 comes with a 3.0 inch Super AMOLED Swivel and Touch Display. It offers great shooting angles and proves to be useful for self shooting.
Counting on its previous success, Samsung has instilled NFC and Wi-Fi capabilities, in-turn enhancing on its connectivity. Users can tap and share memories instantly and easily by using the 'Tap & Go' feature.User can also transfer images or videos between smartphones and tablets by touching the device together. The 'MobileLink' feature lets the user to send images to four distinct smart devices at one time. The 'AutoShare' feature allows consumers to send every photo to the smartphone or tablet. They have added one more feature named "Remote Viewfinder Pro", this helps the user to control many features of this camera with the help of a smartphone. This becomes more convenient to the users.
This camera is capable of producing 1080/60p movie and features the next generation DRIMeIV Image Processor and a powerful DSP imaging engine. It is capable of producing life like images even in low light conditions. They have added a new technology OLED Color which produces ultimate contrast and real colors. This helps in capturing rich landscapes and portraits with natural tones.
This camera can be used by movie makers as it provides Full HD Video Stereo Recording and also supports a standard 3.5mm microphone input for high quality audio capture while shooting movies.
With the inclusion of Samsung's innovative 'i-Function' system, Camera functions like shutter speed and aperture can be accessed with the touch of a button. Re-programing existing buttons according to their preference can also be done through 'i-Function Plus.'
Samsung Galaxy Camera 2: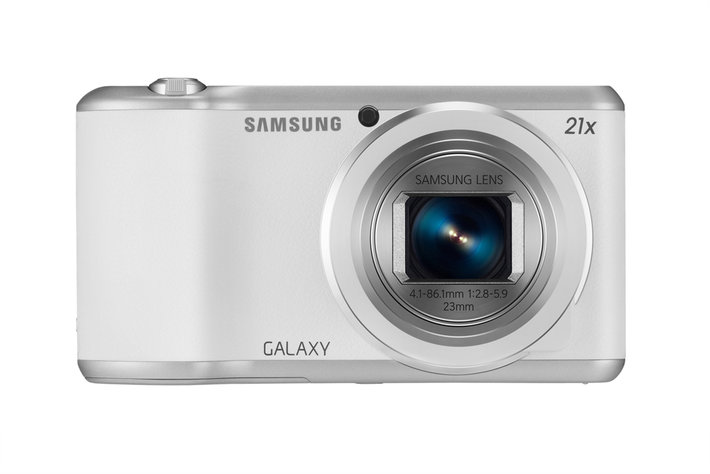 This camera is intuitive to use and faster than ever before. It comes with numerous features and users can easily navigate through the functions. They can capture perfect shots by choosing functions with ease. It comes with 2000mAH battery, so the camera is active for a longer duration.
It produces exceptional quality images. It features 16M BSI CMOS sensor. This helps in producing rich colors and sharp details. This camera comes with 21x Optical Zoom. So capturing images from a distance won't be of any problem. It supports a massive 2.0 GB RAM and is powered by 1.6 GHz Quad-Core processor. Thus intuitive features can be accessed without any delay.
Like NX30, this Galaxy Camera 2 also supports Wi-Fi and NFC functions. The 'Tag & Go' feature helps in connecting easily with NFC-enabled devices. Other connectivity features include Photo Beam, Mobile Link and Remote Viewfinder. It is highly enhanced on the connectivity front. It sports a 4.8 inch HD Super Clear Touch LCD. Viewing and editing of images will provide a totally new user experience. Captured images produce intense color and details. Its large size makes it easy for navigation and the light weight makes it all the more portable.
The 'Smart Mode' helps users to choose form 28 different pre-set modes. This provides professional touch and enhances the image under any condition. If at all the user is not sure of which mode to select, then 'Smart Mode' feature helps in capturing the image under the right mode. The images can be shared immediately on the social media site. So the user can upload the image at the time of capturing itself.