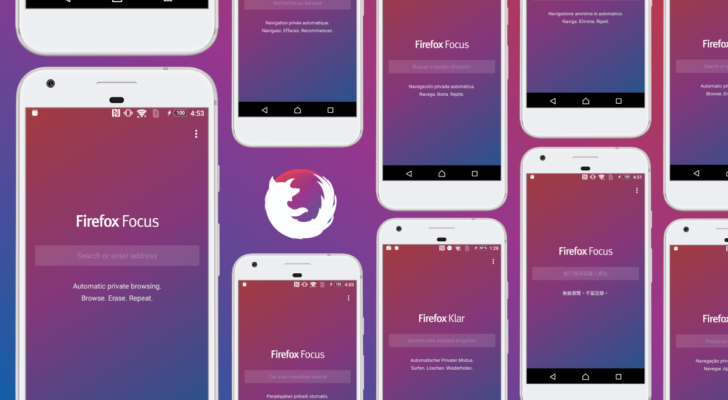 Mozilla introduced Firefox Focus last year which offers the users to use private browsing mode. Tha main focus of Firefox Focus was on privacy by blocking ads and not storing our browsing history. As we have seen generally that all the browsers have Incognito Mode, FireFox Focus took a step ahead and brought new features which block ads and shreds your browsing history after each use.
Mozilla reports that the Android WebKit engine may leak users data. And in light to maintain data privacy, FireFox Focus Devs have decided to switch to the Gecko engine. Right Now, the stable version of Firefox Focus uses the Google Chrome-based WebView, but all nightly versions of the app are now switching to the Gecko engine. And this switch will allow FireFox to work at its full potential and offer better private browsing and blocking trackers.
Firefox Focus working on Gecko engine is currently available on Nighty Channel with a new version published every 24. Users who want to try it can opt for the Firefox Focus Nighty Build on Google Group Link. After joining the group, users will need to opt in the beta testing from the Android Play Store. Users can download the best version from Play Store or from here. A newly updated app is also available on the APK Mirror website too.
Right now the app is in beta, so It may have a buggy interface. The public release will be released soon.