Google Play Games recently got a new update with v5.10 which added a lot of cool features to the app interface. The update has also changed the layout completely by adding a new avatar and achievements section.
Settings Update
The updated features include a new setting to disable autoplay videos, a new search option, removed settings to disabled Quest and Request notifications, added a new game Snake, bringing YouTube links under games in the carousel along with a White nav bar.
Layout Update
On the layout section, the new Avatar image has been added, Achievements section got larger and more prominently displayed. They added a third tab to see the players you follow. Some people are also getting a new progress screen. The breakdown of XP by different genre has also changed.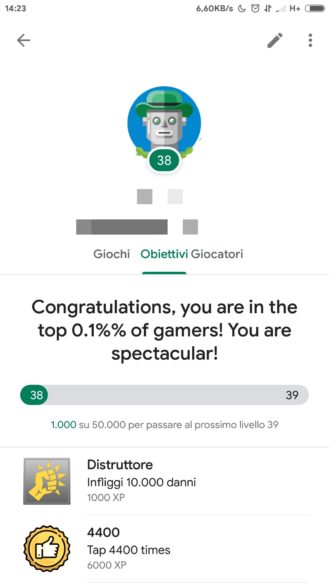 HUB Tab
A new HUB tab is added to the navigation bar which shows information from gaming news sites, similar to the Google News app. It also has a setting to change the Autoplay videos. Each of the recent releases to Games has included at least one change to the Settings screen. Google also removed the quest and request panel on this update.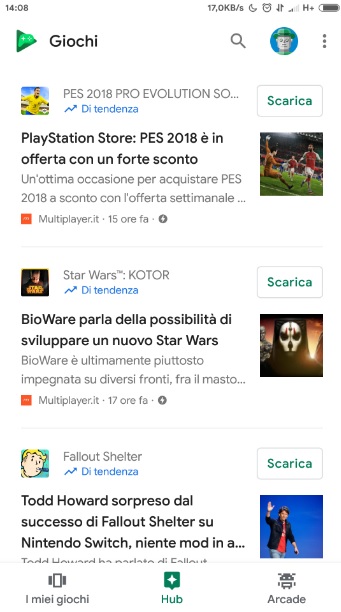 Search Button
The new search bar button is placed at the top of the main screen. Once you tap the search, it will reveal a list of trending games. You can search anything about games and it'll show more suggestions pairing the search word.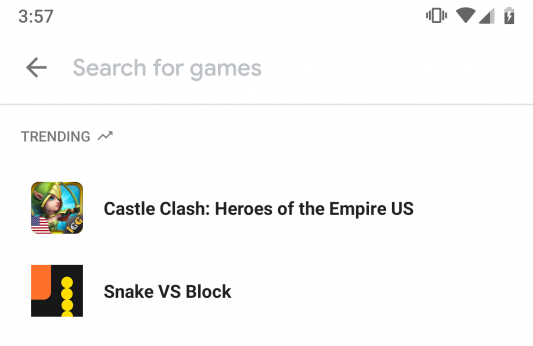 Snake Game
Snake is the new built-in game added to the Google Play Games update. It joins the other added games like Solitaire, Cricket, and PAC-MAN. The new version also brings a white background for the viewing section.
Youtube Videos
The new update brings the YouTube videos section for the games in your carousel. The videos are chosen randomly but will include gameplay footage.
Apart from these update, Google Play Games is also planning to bring the Dark Mode as it was described that it'll support dark themes in the future. But it's just a guess and we're not sure about that. These are the few updates we noticed on the new Google Play update. If we got something new, we'll keep you updated.
You can update your app from the play store or if you don't see the updated version there, you can sideload the APK by downloading from here.
Source – Android Police