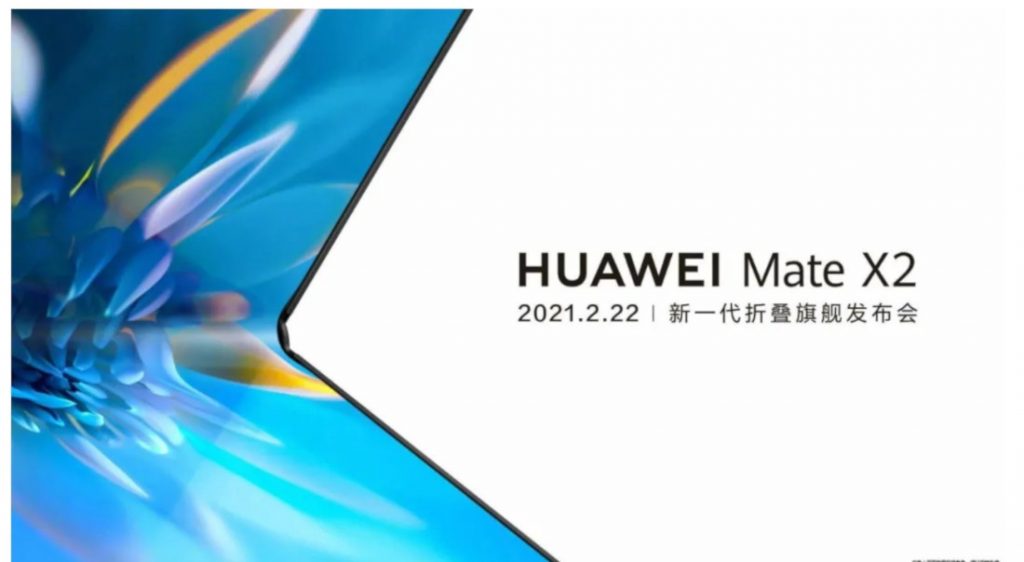 HUAWEI today confirmed that the Mate X2 with a folding screen will be launched in China on February 22. This will succeed the Mate Xs, which was unveiled in February last year. The device will be powered by the Kirin 9000 processor, which was also featured in the HUAWEI's Mate 40 series launched a few months ago.
HUAWEI has reportedly filed about a hundred patents for the foldable phone, so we can expect some improvements over its predecessor. The phone is said to feature an 8.01-inch (2480×2200 pixels) main screen with a refresh rate of 120 Hz and an external 6.45-inch (2700×1160 pixels) secondary screen with a refresh rate of 60 Hz.
The device is said to be equipped with a 50MP IMX700 main camera, a 16MP 12MP ultra wide-angle telephoto lens, and an 8MP IMX520 periscope telephoto lens, as well as a 4400mAh battery with a 66W fast charger. We should know more before the phone becomes official later this month.