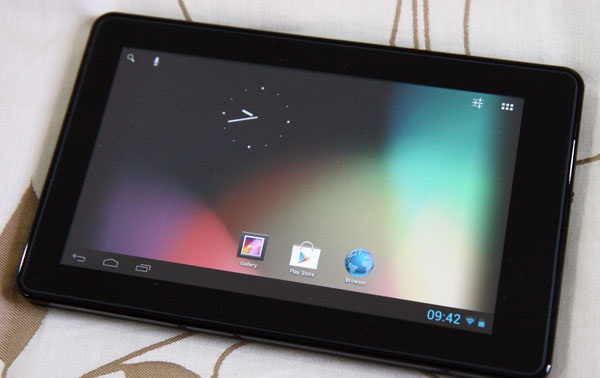 We recently reported that the Android Jelly Bean 4.1 source code has been released to the Android open source project (AOSP) and we had been pretty excited at the prospects of custom ROMs based on the latest iteration of the green robot and now we have come across an obviously unofficial port of Jelly Bean for the Amazon's successful Kindle Fire  which runs on a deep modification of Gingerbread with Amzon's own services.
Well this was pretty quick and we guess the other devices too will get the Jelly Bean ROMs soon. If you are into Amazon's services then surely you should stick with the the Fire's stock software but if you want the huge Google Play Store and love Google's services then the Jelly Bean ROM would surely breath a new life since the transition from dated Android 2.3 based ROM to the latest Android 4.1 is certainly refreshing.
But before you go ahead you should know that the process will void your warranty plus the Android 4.1 port has some issues hardware video acceleration isn't working quite right, and Wi-Fi can be flaky but be sure that in the coming days you'll have them fixed too. So, if you have a Kindle Fire gathering dust then surely go ahead.