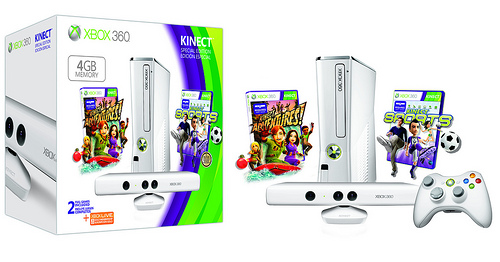 Microsoft is now shipping an all new white limited edition Xbox 360 Kinect bundle at $299.99. he Xbox 360 Special Edition 4GB Kinect Family Bundle, as it's called by Microsoft, has begun shipping today.
It features a white Xbox 360 with a matching white wireless controller, a white Kinect depth camera, the bundle also packs a copy each of Kinect Sports and Kinect Adventures along with three months of complimentary Xbox Live subscription.
Its not a bad deal if you can't wait or pay for the $449 Star Wars Kinect bundle in April. The bundle ships worldwide starting today except for Europe and Brazil where it'll ship later.