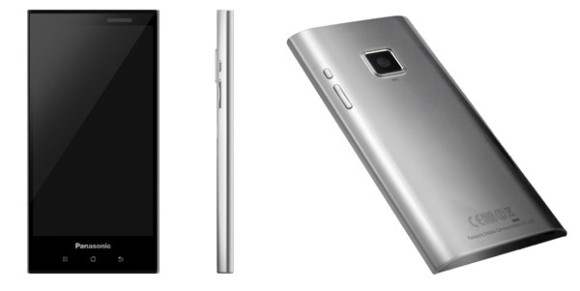 Panasonic has announced that it will be expanding its business in the smartphone market starting with Europe by early 2012. They also predict their overseas smartphone sales to reach around nine million units in fiscal year 2016. using Europe as a stepping stone to the global market.
Panasonic also revealed a new smartphone which they plan to launch globally, thought the name is not know yet, following are the basics about the phone :
An ultra-slim D-shaped design

Slim bezel with high viewing quality

qHD 4.3-inch large organic light emitting diode (OLED) screen

Waterproof and dust proof for ease of handling
Seeing the picture it seems like an Android based phone, but we can't confirm that as of now. Panasonic wants to expand its product range by using this as a reference model and aims to sell 1.5 million smartphones in Europe in the next one year. With a new entrant in the market, things certainly seem to be getting even more competitive and interesting !