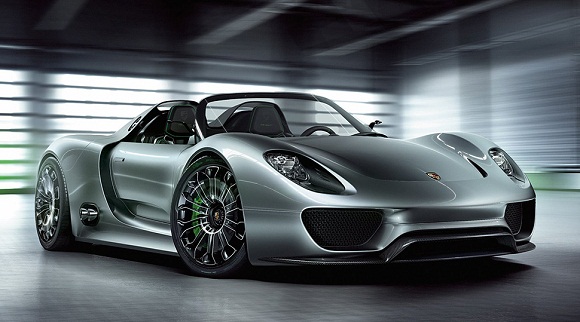 While most electric vehicles are failing to invoke a sense of excitement or passion in the general public. Porsche's new offering is just what the sector needs.
The Porsche 918 Spyder is the world's first plug in hyped supercar, capable of hitting 60 mph in under three seconds and onto a top speed of 202 mph. Wired's Autopiad blog got to ride in one of the three prototypes used for testing. The prototype, due to a lack of bodywork, reached a speed of around 80 mhp.
The final production model will also be able to reach 90 mhp without using any fuel at all, assuming the batteries are fully charged.