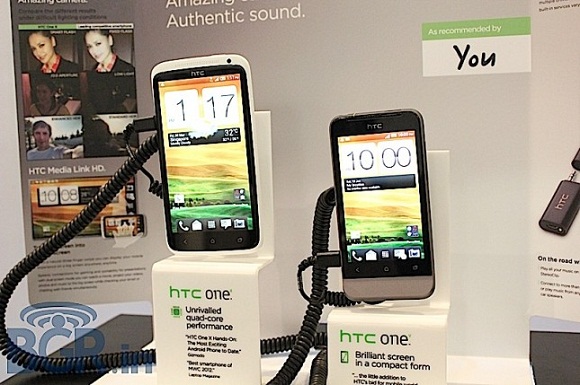 HTC has just announced that its latest One series of smartphones which were unveiled at MWC are going to available in India April 2 which is next Monday. The flagship One X and a little budget friendly One V are making its way to India while HTC said that the One S will hit Indian markets sometime in May or June.
HTC's One X will be the first Quad-Core Tegra 3 powered smartphone to hit the Indian market. It features a huge 4.7-inch Super LCD 2 display with HD resolution of 1280×720 pixels, a 1.5GHz Nvidia Tegra 3 quad-core SoC, a 8-megapixel camera with HTC's new 'Image Sense' technology which includes a dedicated imaging chip, enhanced camera optics and software optimizations, 1GB of RAM, Beats Audio technology, and 25GB of DropBox cloud storage for two years. The One X features a polycarbonate unibody similar to the Lumia 800 which we love so much. The device will cost you Rs 36,000.
The One V is more of a budget friendly option. It features a similar design which we came across first with the HTC Legend. It sports 3.7-inch display with WVGA resolution of 800×480 pixels, a Snapdragon processor clocked at 1GHz, 512MB of RAM, a 5-megapixel camera with HTC Image Sense technology, 25GB of DropBox storage for two years and Beats Audio. The HTC One V will cost you Rs 18,000.
HTC also announced a few accessories such a Media Link connector for wireless connections with HDTVs and Dr Dre Beats branded headphones, however these products will be sold separately and will not ship with the devices.
The good thing is that both the devices come running Android's latest and greatest Ice Cream Sandwich out of the box with the acclaimed Sense 4.0 on top of it. So, how many of you are planning to get one of these?