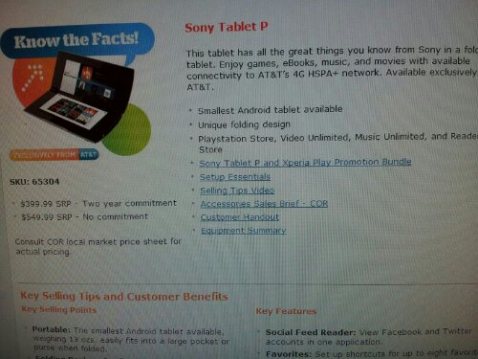 Sony Tablet P was rumored to come to US when it was released in Japan way back in October, and now, according to screenshots of an AT&T internal site, Sony Tablet P will come to AT&T on March 3rd for $399.99 with 2 year contract and $549.99 off contract.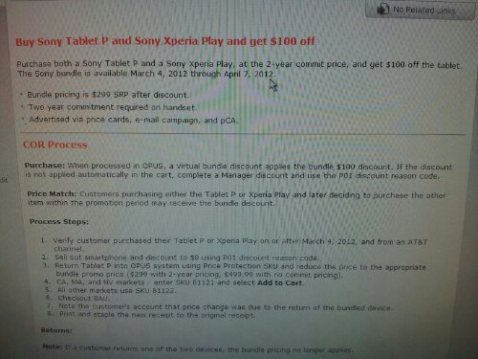 AT&T also has a cool offer for those wanting a smartphone along with the tablet, as they will be bundling the Xperia play and Sony tablet P for $299.99 on contract for both devices.
The Tablet P has a 1GHz dual-core Tegra processor and two 5.5-inch, 1024 x 480 touchscreens, 4GB of storage with expandable storage via micro-sd, and will run on 4G HSPA+.