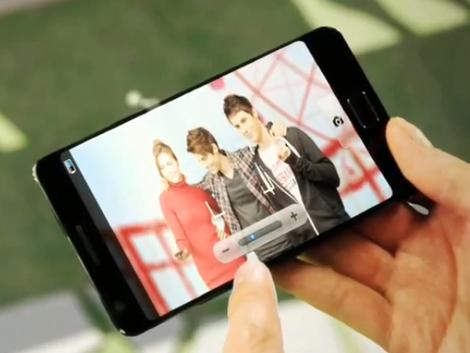 We've often heard people wishing of seeing devices with no or smaller bezels. Well if you were one of those wishing, Samsung may have heard you, since rumors in South Korea suggest Samsung is working on a bezel-less smartphone.
If we believe the reports, the said smartphone has been in works for over a year, and Samsung will unveil it in Q2 or in Q3 as the Galaxy B. Rumors indicate the phone will have a bezel only to host the earpiece and the camera at the top, no side frame, and no buttons underneath it, which the latest version of Android, i.e. Ice Cream Sandwich, makes possible.
We would be impressed if Samsung really manages to pull this off. We could be seeing its bezel-less feature work its way into Sammy's TVs as well. There are advantages to this, such as bringing a 5″ smartphone screen in the body of a former 4.3″ smartphone body, there are even doubts about it. Some feel that this will make it difficult to hold the phone, but we are sure Samsung has thought of that.