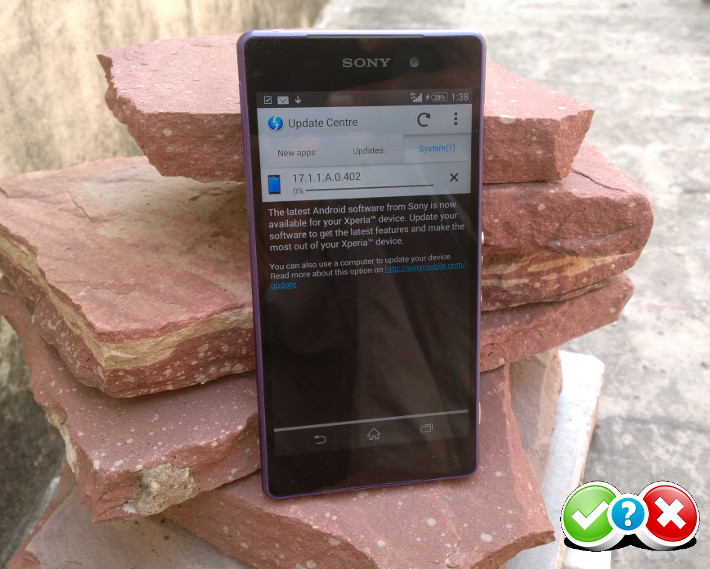 Sony Xperia Z2 the flagship smartphone just arrived to our office and after a day we were greeted with a system update OTA notification. This software update upgrades the build number to 17.1.1.A.0.402 with unknown improvements.
The software update landing page also does not talk much about what's included with the update. Digging out the forums we noticed the some of the changes which are listed as below.
Shortcuts to dial contacts on home screen now shows phonebook picture
Touchscreen responsiveness improved (especially knock to wake feature)
Google keep is now a system app
Keyboard font size larger
Notification sound now through both speakers
The display brightness when set to auto, now takes the brightness slider into effect, so you can choose how much the screen will dim or brighten relative to environment light
Exchange-Fix: PASSWORD instead of the usual 4 digit passcode
Updated Sony Apps and Chrome
Responsiveness of navigation buttons improved
Theme chooser redesigned
Camera improvements (no, not 4k-problem but better focus etc.)
Facebook can now be uninstalled
Improved performance of Sony live wallpapers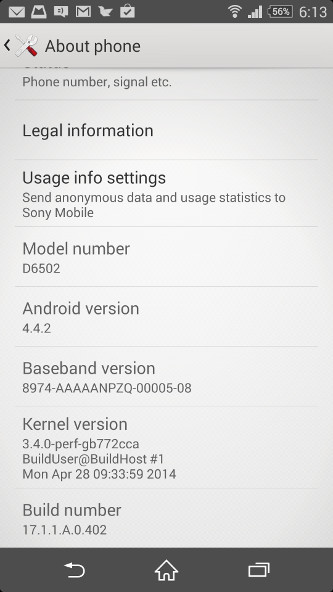 If you have updated and found something that's missing here do let us know so that we can update the changelog above.
This software update is available on Xperia Z2 (D6502 (HSPA+) and D6503 (LTE) variants) and Xperia Z2 tablet (LTE (SGP521) and Wi-Fi variants (SGP511/SGP512)).