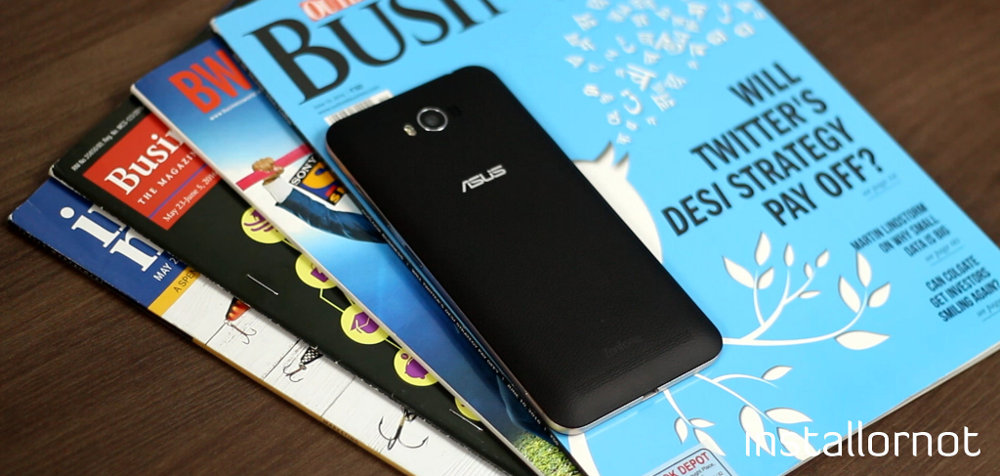 Asus Zenfone Max the long-lasting smartphone known to humans got its refresh earlier to the Zenfone 3 grand announcement. As we reported, the smartphone was earlier launched sometime in January this year which was even featured in our recommended 5000mAh battery smartphone list. Well, we couldn't exactly know the reason for an early refresh but it has welcoming iterations which absolutely make the overall experience better. We had unboxed the device earlier and dropped our first impressions in a video on our YouTube channel.
Asus Zenfone Max and its namesake have quite a few differences and both of them are selling as of now. The original one selling at a 1000 bucks less. We have been using the latest entrant for roughly about two weeks now and here is our review about the same.
Product Design
The new Zenfone Max looks alike the old one. With the same faux leather design and HD display panel the refresh comes with improved internals. The overall build might feel a bit heavy of course as it features a monstrous battery. The design seems to be comfortable and we didn't have any complaints while holding the same. With not much discussion left for this section, let's move on to its hardware specifications.
Internals
Zenfone Max's main USP is its 5000mAh battery and this time it's non-removable. As far the hardware goes, the new Max is powered by a Snapdragon 615 SoC (System on Chip) featuring 1.5 GHz Octa-Core processor with Adreno 405 GPU. On the front it has 5.5-inch HD LCD display panel. With options of 2GB and 3GB RAM, we would suggest you to go with a 3GB variant to be future proof. Adding to that it has 32GB of on-board storage along with a separate slot for expanding it further up to 64GB via microSD card. It supports dual SIM standby with 4G LTE on separate SIM slots.
Optics
The camera on the Zenfone Max sports a 13MP rear sensor with f/2.0 aperture and Laser Auto Focus. On front it has 5MP front-facing camera with f/2.0 aperture and 85-degree wide-angle lens. The camera UI is quite similar to the ones which we have seen previously on Asus Zenfone handsets with different shooting modes and easy to use features. Attached are a few camera samples clicked in different lighting conditions.
User Experience
Talking about the user experience, the RAM management on this one is quite efficient. We have been using the 2GB variant and it was more or less a good experience. Yes there are a few hiccups midway in the form of lags and delays but this should be taken care of up to some extent in future OTAs. The camera is above average and we did get some pretty good shots in daylight. The smartphone runs on Android 6.0.1 Marshallow which shall be rolling out to other Asus handsets soon. The smartphone comes with two dedicated SIM card slots and a separate microSD card slot which is good compared to a lost opportunity provided by hybrid SIM slot. The battery runs easily for two days on a single charge though the charger provided is 1A which takes roughly 4 hours 40mins to charge it completely. Overall the experience remains good and we can recommend it in our buying guide.
Our take on the Asus Zenfone Max
Asus since the Zenfone lineup have been confusing its consumers with their naming conventions. Zenfone Max and the new Zenfone Max have literally no difference in their looks and their name. I'm sure this should have been well thought of and brought to market for a reason but we aren't aware of the same. Our experience with the handset has been quite pleasant. Asus ZenUI also has a contribution to that. Although some of the apps are just a there replicating the ones provided by Google.
Autostart Manager is a boon for human mankind not allowing not so important apps to run at boot minimizing the RAM usage. Power saver app is also efficient scheduling profiles automatically based on time. Theme support seems to be irrelevant for me personally, as it ruins the looks. Guess I'm not a theme person. Double tap to wake and double tap to sleep makes its way on Asus smartphones as well. In my recent weekend getaway I just had to charge once that too while returning. I'll rate my smartphone usage to heavy running on mobile data and switching between apps all the time. In our viewpoint, it can be the best travel smartphone with humongous battery and decent camera at an affordable price starting at ₹9,999.
Pros:
Humongous battery
Decent Camera
32GB on-board storage + microSD card support
Cons:
Themes
Jitters at times (as of now)
No fingerprint sensor
[easyreview title="Install or Not Scorecard" cat1title="Hardware" cat1detail="" cat1rating="4.0″ cat2title="Performance" cat2detail="" cat2rating="4.0″ cat3title="Design" cat3detail="" cat3rating="3.5″ cat4title="Value for Money" cat4detail="" cat4rating="4.0″]