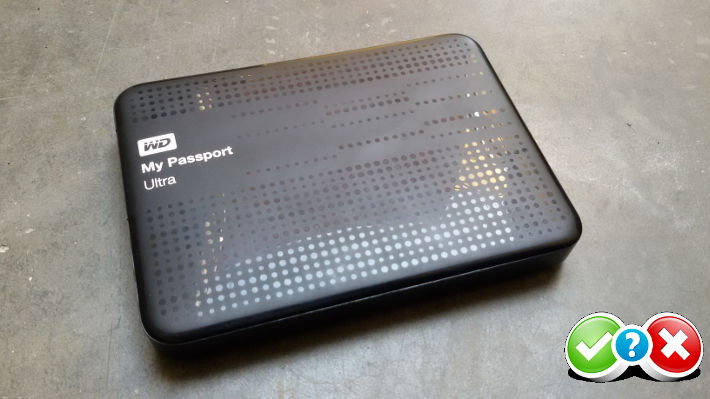 We all use an extended drive to satisfy our need for more storage, whether it is a portable drive or cloud storage, it varies depending on our requirements. If we analyse how those floppy drives got transformed to flash drives and portable drives as the demand for more storage and portability have increased, it's actually astonishing isn't it?
I remember the time using 1.44MB floppy drives because that time writing optical drives wasn't cheap, and now using 1 or 2TB drives for managing data tells us how far technology has come. Recent trends have observed that nowadays the innovation is to make things simple and more and more portable. Like if you might have seen thumb drives getting even smaller, the use of microSD cards, and the portable drives getting even more thinner to make them easy to carry in less weight with the same disk space and speed.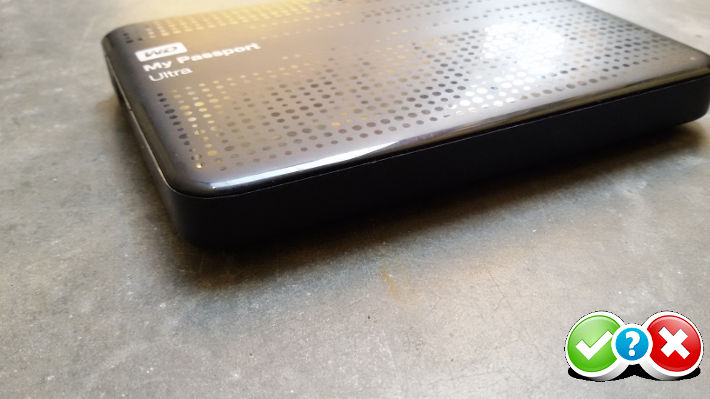 WD's My Passport Ultra has been designed on the same principle but by when did portable drives got pretty? This has never been a deciding factor for a portable drive but looks like it will get to pool soon. WD My Passport Ultra is sleek, comes in three different storage variants – 500TB, 1TB, and 2TB, but is it able to match the speed? Watch out the space below to know more.
Design and Features
WD has crafted My Passport Ultra with patience giving it the prettiest design without compromising on performance. At just 12.8mm thickness and stylish looks the Ultra comes in three storage capacities – 500GB, 1TB and 2TB. We got the 1TB one for review so we shall talk about the same throughout the review. WD My Passport Ultra comes in three stellar color options – red, black, blue and titanium. It is powered by an ultra-fast USB 3.0 for the perfect HD movie viewing experience. There is a free soft-pouch which comes with the drive which helps to save the hard drive from scratches and bumps.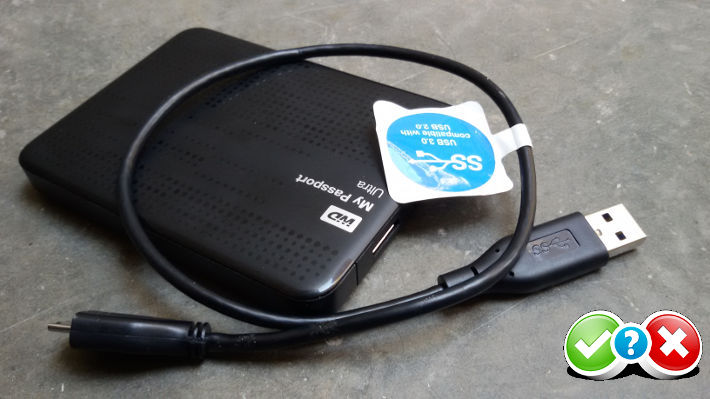 The WD My Passport Ultra comes with a Windows exclusive WD SmartWare™ Pro software which automatically backup the drive on its own. It also has an easy auto back-up to your Dropbox™ account so that the Ultra provides with important files even when it is not around. The software can also secure the My Passport Ultra from unwanted access through the inbuilt password protection by WD.
Performance
One thing which we expect from a USB 3.0 drive to be is to provide a good transfer speed, and the My Passport Ultra performs pretty well in this case. The hard drive was able to reach the max transfer speed up to 100 MB/s, whereas the lowest I could see was around 45 MB/s.
The WD Smartware application is exclusively for Windows operating system, so if you are a Mac or Linux user like me, you need to find an alternative. In case of Linux you might be out of luck, because I was not able to find any similar app perfectly suitable for synchronization. The WD Smartware is a paid app so you can use SyncToy or FreeFileSync as an free alternative on Windows.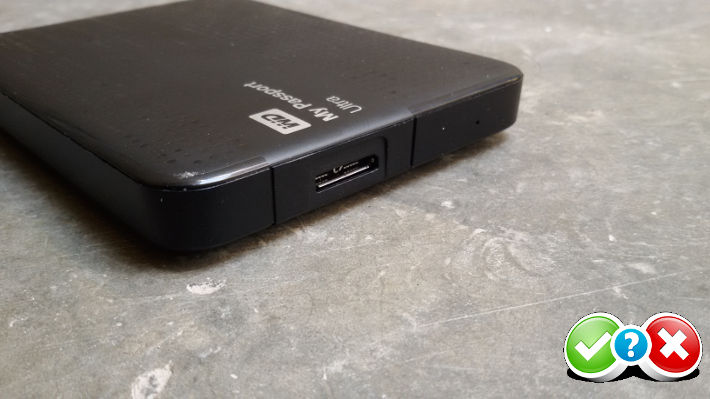 Though the drive looks fancy and a little sturdy but we are pretty sure that it is not fail safe when it comes to physical damage. Unlike any other portable drive unless it has been designed as so, all of them have a tendency of breakdown on free fall or water spill. It's nothing what we are expecting but we are afraid of the bumps that it might not be able to handle while you are carrying it somewhere. It's always recommended to use the free soft pouch provided for the same to avoid such conditions.
Conclusion
Summing up our review, WD My Passport Ultra is a great portable drive which undoubtedly have impressed us with it's size. It is very sleek and stylish with decent storage capacities. It is simple to use with just once cable and no extra power inputs or switches, plug and play.
The WD Smartware, being a paid application needs an extra licence to work. Being an external portable drive, it should not be compared with desktop internal drives, as they are obviously cheaper. It comes for Rs. 5999 for the 1TB model with 3 year on-site limited warranty, and we feel is reasonable for the features. Overall, we give it 4/5.
[easyreview title="Install or Not Scorecard" cat1title="Features" cat1detail="" cat1rating="4.0″ cat2title="Performance" cat2detail="" cat2rating="4.0″ cat3title="Design" cat3detail="" cat3rating="4.0″ cat4title="Value for Money" cat4detail="" cat4rating="4.0″]