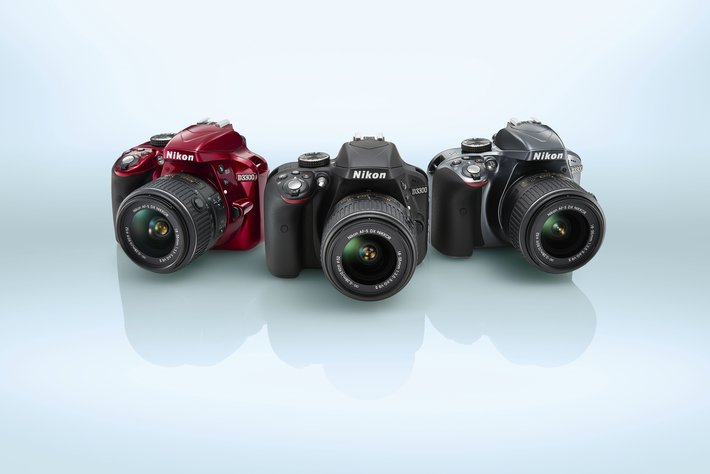 Nikon India distributes, markets and services the complete range of Nikon imaging products. This fabulous company launched the classy D3300 camera. This has a DX-format model and comes with advanced technology. Now capturing of high quality images won't be a problem. Nikon India has launched AF-S DX NIKKOR 18-55 f/3.5-5.6 VR II kit with D3300. This increases the camera portability and makes it more convenient during travel. The camera features a retractable lens mechanism. This delivers a smaller and lighter form factor which in-turn enhances the image quality to a great extent.
This is a light weight camera and is equipped with a high resolution 24.2 megapixel DX-format CMOS sensor and also features the advanced EXPEED 4 image processing system. This delivers amazing image and video quality. This camera also comes with a guide mode which helps the photographer to a great extent.
The advanced features included in this camera are; it includes a 5 frames-per-second high-speed continuous shooting mode and an ISO range of 100 to 12800. It also enables users to record full HD movies with 1080/60p support. 13 special effects and advanced menu options truly enhances the camera. With the WU-1a Wireless Mobile Adapter, the user will be able to control the shutter speed. Transferring images to smartphones and tablets is also very convenient.
Features of Nikon D3300 :
Nikon D3300 offers an adequate pixel count of 24.2-million pixels, a Nikon DX-format CMOS sensor with no optical low-pass filter, NIKKOR lenses and EXPEED 4 processing system.
This camera enables users to shoot high-speed at 5 fps of up to approximately 100 JPEG images. It also comes with 0.85× high-magnification viewfinder.
A varied range of special effects are included in this camera. The image retouch function can be applied even after the image is clicked. The images comes out to be of very high quality capturing all the details and utmost sharpness.
Guide Mode featured in this camera helps or guides the user with effective photography.
An  button is placed at the bottom left of the camera. This allows immediate access to functions.
The camera cover is designed with a single box-type monocoque structure. This is very strong and durable and is ideal for light weight camera.
The D-Movie function supports seamless 60p recording of Full HD movies.
Transferring of images has become more efficient with the help of advanced technology.
Features of AF-S DX NIKKOR 18-55mm f/3.5-5.6G VRⅡ :
The retractable lens mechanism enables smaller and lighter form factor.
It features a vibration reduction function. This compensates for the camera shake.
Macro photography is also possible with a minimum focusing distance of 0.25 m.
This amazing Nikon D3300 camera is available in three color options namely Black, Red and Grey.