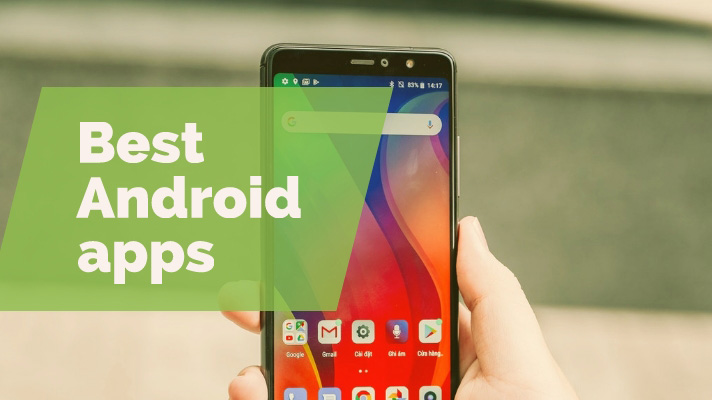 After Android was taken over by Google, the Play Store was built which helped many developers to put their ideas into apps and help the users in several ways. Innovative apps which really help us out in certain situations of our life are always interesting. We here at Install or Not have been using some of the interesting apps and we finally made the list for the best android apps for the month of June. Continue reading to find out these apps.
Best Android apps for the month of October
Reverse Dictionary
Reverse Dictionary is one of the best android apps found in the Google Play Store. As the name itself suggests, it helps in searching a word that you might have forgotten at some point in a situation by describing the word. With this as one of the feature, the app does not lack in any of the usual dictionary features. Reverse Dictionary also has features like finding a rhyming word, anagrams, synonyms, antonyms, and also help in pronouncing a word. You can also create a widget in which you can learn a new word every day. The app is available on the Play Store for free.
Aroundsound
Aroundsound is one of a kind voice recording app. The uniqueness comes to it from its own interface which holds every action you want to perform. The recordings are stored in a separate tab in which you can share through a unique link to your friends. It makes it easy for you to quickly edit your sound clips, and also add location details to the audio clip if you wish to add. You can start recording with one tap by adding 'start record' quick tile to your quick settings panel. You can download Aroundsound for free in the Play Store.
Netshare
Netshare is another innovative app which works in a wonderful way. It is basically a Hotspot creating applications which allows you to share your mobile data or it can work as a repeater for the Wi-Fi network you are connected to. If you don't want your other devices to be detected by the source network, this app will work your way. You can create a hotspot from the Wi-Fi network you are connected to simply. Netshare is available in the Play Store for free.
Fing
Fing is a great network tool which helps you monitor the network that you are connected to. It will allow to see what all devices are connected to your network, with what IP address, the type of the device, and the name attached to it. There are additional features like finding the speed of your network, search for the top ISPs in your city, and troubleshooting any network issues. More or less, it is a great app to keep an eye on your network without having to compromise on data. It is available for free in the Play Store and has many more features for you to check it out.
Florence
Florence is a lovely roleplaying interactive game where you play as Florence Yeoh, who is stuck in an endless loop of a daily routine life. She spends a lot of time in social media being one sided in nature until she meets Krish. Krish is a cello player and after meeting him, she starts to fall in love and it's a long journey with him. Designed by the lead designer who designed Monument Valley, Florence is a beautiful narrative journey through a relationship which has its own ups and downs. Florence is available for Rs.130 in the Play Store.
Abstruct
Abstruct is a unique wallpapers app brought to you by Hampus Olsson who makes the OnePlus devices stock wallpapers. With his unique style of wallpapers, he finally decided to make an app himself with the wallpapers. Coming to the name, it is a combination of Abstract and Destruct as said by the designer himself. The app has categories which divide the wallpapers as per their character. You will also get to mark your favorite wallpapers so that you can change them quickly. The app is available free in the Play Store.
Recent Notifications
Recent Notifications app does exactly what the name hints you. It keeps a log of all the notifications that you receive throughout the day for you. It is for the times when you accidentally clear all the notifications or your friend took your phone and cleared them. You can just open the app which is designed in a simple way and just see the notifications that you missed, as it is received. Clicking on the notification will take you that particular app which certainly helps. This app is available for free in the Play Store.
Skit
Skit is an applications manager app which has some great features. You can simply select the app you want and extract the .APK file of that app. If you want to extract a .APK file of a system app, you can do that too. Skit will provide you with all the basic details of the app's installation date and the last update date with the version. Moreover, you can check the permissions, activities, applications signature certificate and services consumed by the apps. It is available for free in the Play Store and it is seriously worth a try.
Vocabulary Builder
Vocabulary Builder will come to the rescue for many nerds who want to learn new words and build their vocabulary. It will help in learning new words and phrases without the overload case which you will feel through a book. You can simply put up a widget on your phone and there will be a new word or idiom on your screen everyday. You can also take up quiz and play with other players head to head for that challenging feel. The app is available in the Play Store for free and will certainly help you in preparing for English competitive exams.
Aicut – AI Photo Editor
Aicut is one of a kind photo editor app which will help you segment the photo into subject and background automatically. If that doesn't work, you can manually select them and edit the background and subject separately. And yes, the app works wonders with the blur effects and filters that are available. Other than that, the app has all the basic editing tools which you help you refine your picture. The app is available for free in the Play Store and has more features which you can try out.
So, these are the best Android apps for the month of July that we have tested out and found interesting enough to be shared about. Do you have any other interesting apps to add to the list? Let us know in the comments section below.