Google Chrome offers a lot of new and simplified features for better usage with the help of chrome flags. There are tons of features to check but we found out this hidden gem of feature which can be really helpful.
Chrome offers a quick shortcut option for bookmarks and downloads. Chrome by default offers a huge list of bookmarks and downloads on the tab. At times this list is way too crowded to find the one useful link and you just want to remove them. Rather than just removing all, you can simply transfer them to a new shortcut for bookmark and downloads which is now possible with the use of few flags.
How to enable the shortcut feature
On Chrome Beta 68, these features can be enabled with a change in flags. The users can locate them in the chrome://flags/#simplified-ntp , you'll need to copy this address and paste it in the address bar. The new shortcuts will be shown just below the search bar but above the most visited sites area.
Similarly, for Chrome 67, you'll need to copy and paste chrome://flags/#ntp-shortcut . This shortcut feature will show below the search bar and most visited sites area.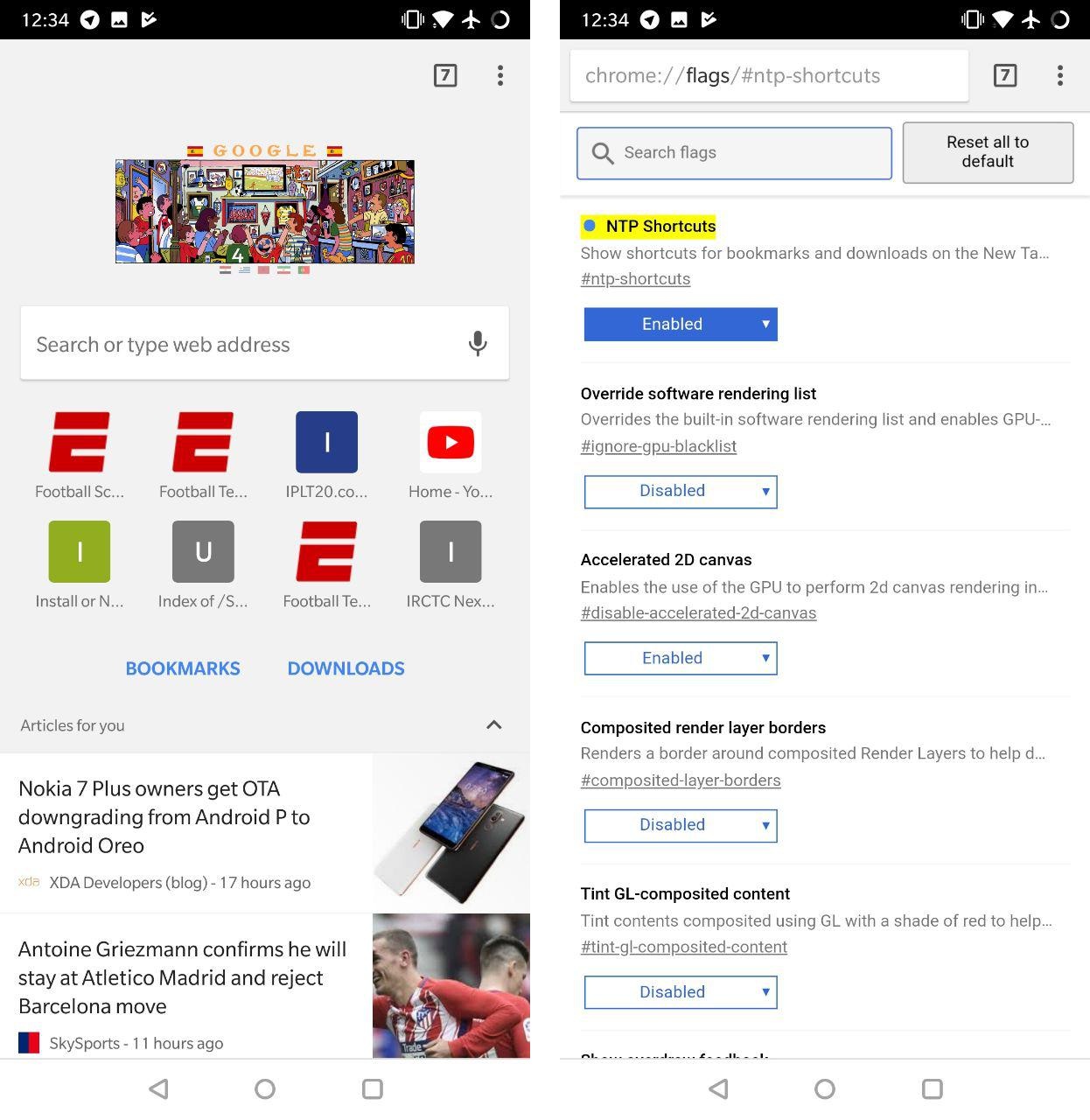 You can download both versions of Chrome from the play store or from here.
Download – Chrome 67 Stable
Download – Chrome 68 Beta
This features surely helps us to create a better network and get the best out of it. There are tons of feature which are yet to discover. Stay updated with more tips from us in the future.