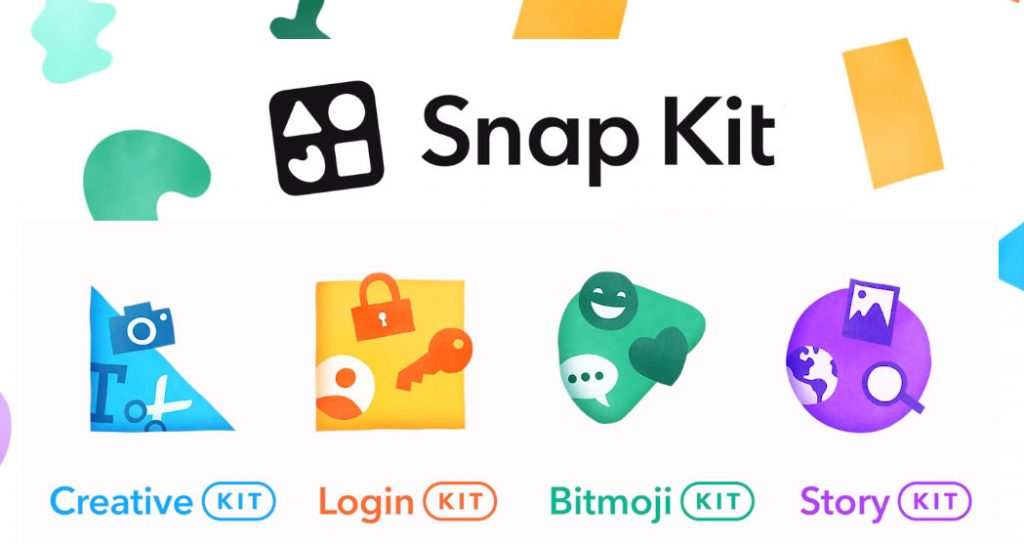 Snapchat is offering new features to the third-party developers via Snap Kit. Now, developers have the ability to integrate the best features of Snapchat into their own apps. The Snap Kit tools will help them to develop a better platform which can work along with Snapchat. It'll also increase the visibility of Snapchat, as users will able to share with the help of those apps.
SoundHound is one of the companies already taking advantage of Snap Kit. The Snap Kit is being used to identify a song on your Android device and you'l alsol be able to "Snap this song" to share it with your Snapchat friends.
The Snap Kit is comprised of four sections: Creative Kit, Bitmoji Kit, Login Kit and Story Kit. The addition of these tools into other app help will offer our favorite features without any restriction or security issue. Developers can choose any section which they want to integrate to create the best of it.
Let's see what different sections of Snap Kit will offer to developers and users.
Creative Kit
This kit will offer the developers to create and integrate their own stickers, filters, links etc.  into the Snapchat's camera. It can also be used to highlight, edit and share different things like high score, favorite playlist, workout detail and much more.
Bitmoji Kit
This kit offers to integrate Bitmoji feature into other third-party apps. Users can share and use them outside Snapchat without any restrictions.
Login Kit
This kit will allow users to log in to other apps likes games and more. This feature will enable Snapchat Id to be used at more places, rather than creating more ID's. Login Kit creates a secured and temporary login which doesn't track your activities.
Story Kit
This kit will allow the developers to add the Snapchat Stories feature to be used in other places. Snapchat suggests that this feature can be helpful in travel apps. The public stories will be available according to location, time and caption.
The Snap Kit really looks interesting and will help the developers to create a better platform for the Snapchat users. Users will get more benefits as most of the Snapchat features were restricted to their app only.
Source – Snapchat Inc