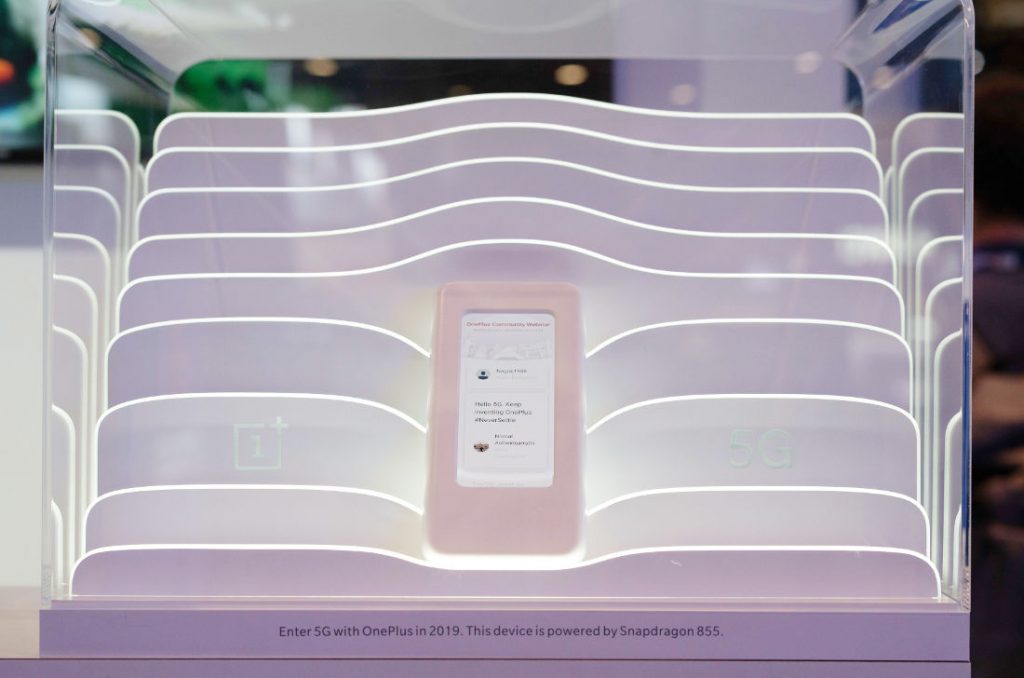 A Chinese smartphone company, OnePlus may not have a smartphone to announce at MWC but it came to tease its first upcoming 5G-connected phone. At the Qualcomm booth, the company showcased a smartphone Prototype powered by Qualcomm's Snapdragon 855 chipset and X50 modem. However, the prototype of the phone was in a protective glass box, there is no word, how the phone looks.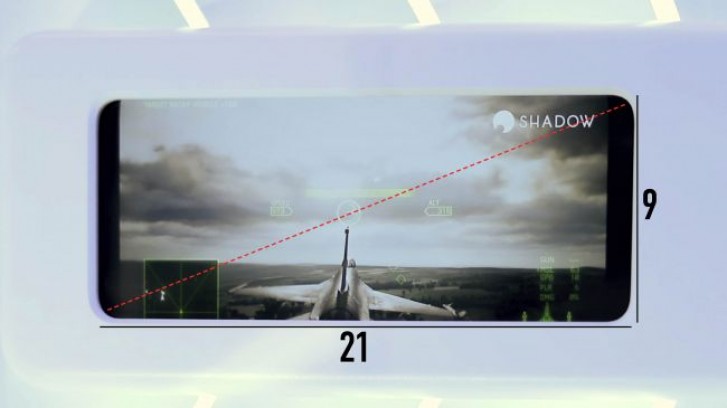 At the booth, the company hinted about the screen of the phone, 21:9. Which means, it could be the company's first phone screen that may go above 1080p. The company did not confirm this officially. while looking at the phone screen, there is no notch design and where a selfie camera.
At the booth, the company showcased the futuristic setting of 5G cloud gaming. The interesting point is, the phone didn't have the complete game installed, the game was running on the cloud. It looks like the company well used the Snapdragon elite gaming features and optimizations.
Previously, OnePlus CEO Pete Lau confirmed that OnePlus 5G phone won't available in the US market. There would be a 4G LTE version of the phone for the US market with minor differences. The company working with the Elisa and EE carrier to launch the phone in the UK market.
The company CEO, Pete Lau said:
"5G is a game changer. It can change everything from gaming to communication, to health and beyond. More than that, it can perform several, or all, of these at the same time. One great example of how 5G will change the world is gaming. 5G's dramatic improvement in speed, latency, and network capacity can truly fulfill the promise of cloud gaming. Combined with powerful OnePlus devices, people can play advanced games anywhere they are, provided they are on a 5G connection."