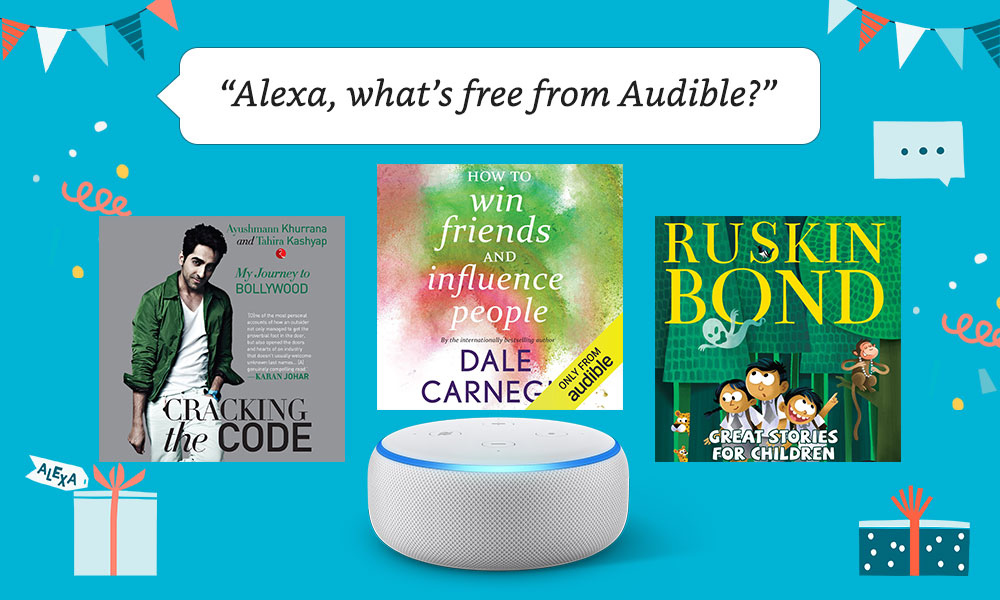 It has been three years since Amazon launched its digital voice assistant Alexa for Indian users. To celebrate, Amazon has announced that it will release three audiobooks from Audible (a subsidiary of Amazon) for its Indian users through Alexa.
Audible is a service that provides users with access to audio versions of books on a subscription basis. It contains a huge library and three Audible books will be made available for free to Alexa users in India from February 10 to 28, 2021. These three books are :
"How to Make Friends and Influence People" by Dale Carnegie (narrated by Shernaz Patel).
"Great Stories for Kids" by Ruskin Bond.
"Breaking the Code" van Ayushmann Khurrana (Regie: Manish Dongardiv)
To access any of these books, all you have to do is wakeup Alexa and say, "Alexa, what is Speechless? ". Alexa will then present three books for the user to choose from.