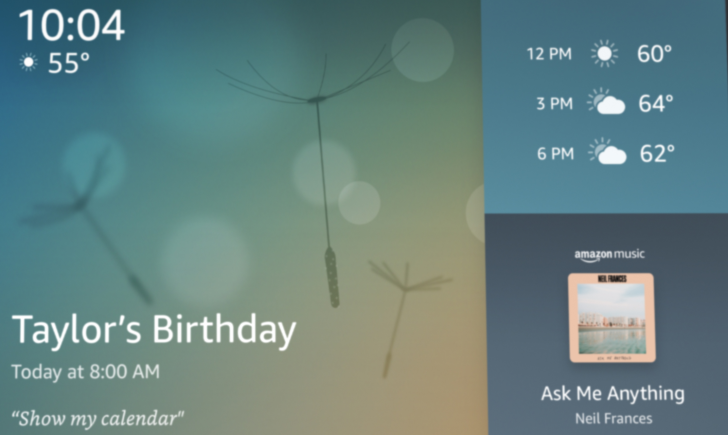 Amazon is often considered one of the companies that have democratized voice assistants and home automation thanks to Alexa and its Echo family of devices. With the Echo Show's smart screens, people can now control their homes, make video calls with family and friends, stream content and view upcoming appointments in the blink of an eye. However, these devices are designed to be placed on a flat surface, making them difficult to use in some rooms. To solve this problem, Amazon is reportedly developing a new device that can be attached to the wall.
According to Bloomberg, Amazon's Lab126 division is currently working on an Alexa Intelligent Wall Screen that will feature a microphone and camera to allow users to make video calls. The size of the screen has yet to be confirmed, as the company is discussing between 10 and 13 inches. In any case, the form factor will be much flatter than existing Echo devices, which are designed to stand on a desk or counter.
Amazon wants to bring the device to market in late 2021 or 2022, perhaps in time for the Christmas vacations. It could cost between $200 and $250 if Amazon decides to go ahead with the project.
At this point, not much is known about this potential device, and it could still change significantly or even be abandoned altogether. However, the Echo's flat screen would be convenient to use with a stand or to mount on the wall like a regular computer screen.