Google started to roll out the new Dark Theme on YouTube for all Android users. This feature was discovered a year ago on an apk teardown done by developers and finally, it's here. Although the iPhone users got the Dark Theme back in March, Android users had to wait a bit more for it.
If you open your Android YouTube App, you'll see a new pop up window telling you to try the new Dark Theme. And after pressing the button you'll see all the section has turned dark giving you a whole new UI.
The new Dark Theme on YouTube basically turns all the light things to Dark such as windows, thumbnails, playlist and more. While all the Dark things such as the button, like/dislike, comments all have turned to light.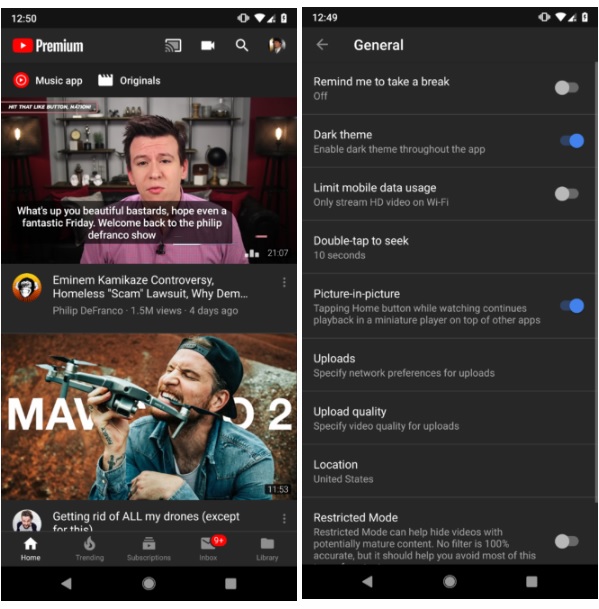 How to enable the Dark Theme on YouTube App?
You'll see a pop-up window to apply the dark theme, after the update. But if you didn't see anything like this, just go to the setting panel and hit the dark mode.
Some users also report that they didn't get the dark theme even after allowing it. For them, just close the application, clear the cache and run it again, you'll surely get the dark theme.
Note: If you didn't see the Dark Theme on your YouTube app, wait for the update version 13.35. This version or later on only will have the Dark Theme feature.
Google is slowly rolling out the update to all. It may roll out region by region, we're not sure of that. But if you can't wait to try it, you can download it from here too.
YouTube v13.35 Download – APK Mirror
Source – Android Police