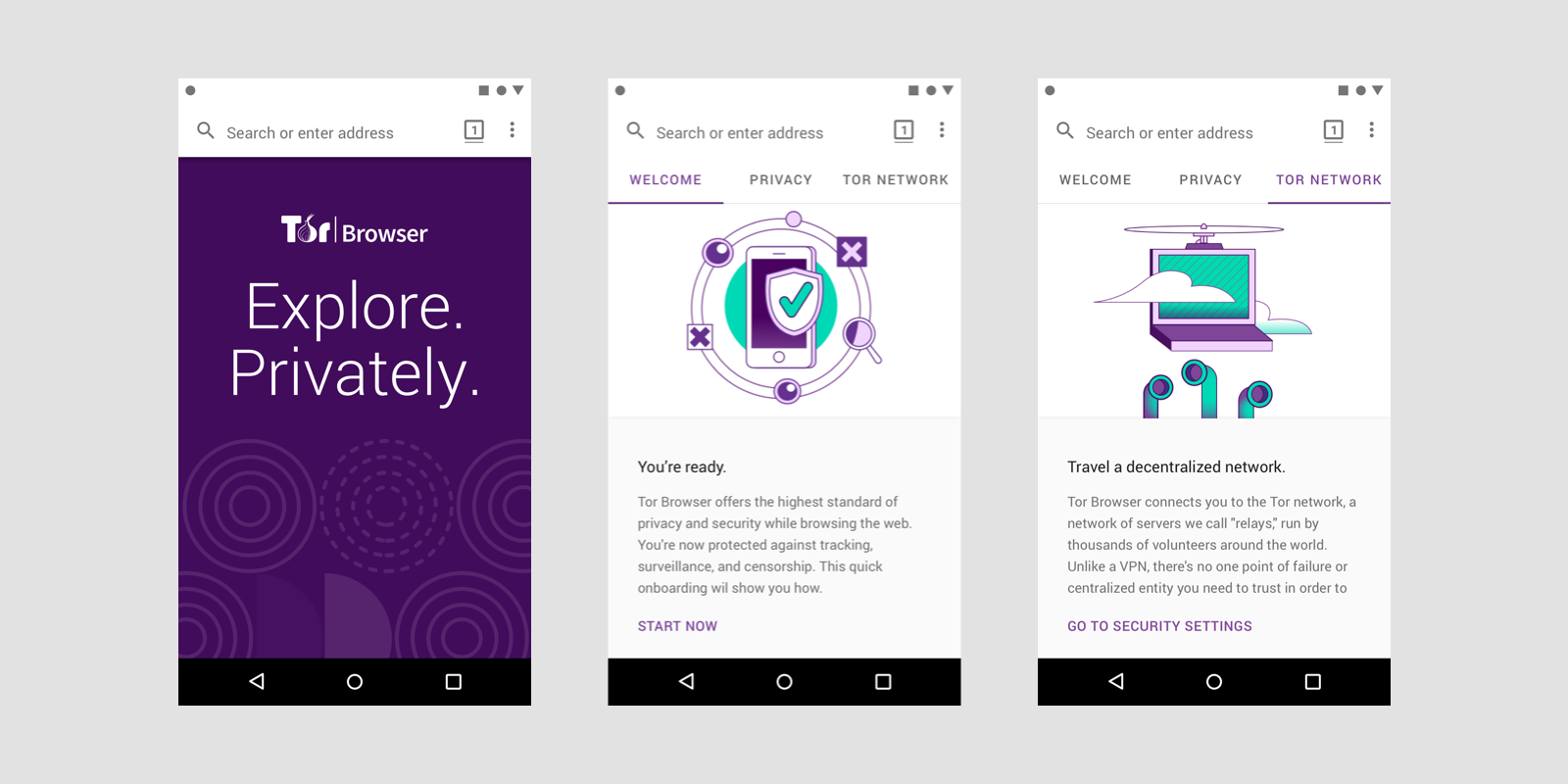 The famous Tor Project has finally introduced a new browser for Android smartphone. Tor Project calls it "Tor Browser Alpha".  The Tor Browser is based on Firefox v60 and will block trackers and help to hide your identity while browsing the web. Tor can also help you access sites and services that are blocked in your current location.
If you don't know about Tor, let me tell you the basic information about the system. Tor stands for The Onion Router, It's a famous network of encrypted nodes around the world that relay your web traffic to protect your privacy. Basically, the Tor Browser is built on Firefox ver60 and will block trackers and help to hide your identity while browsing.
Major Features of Tor Browser Alpha
BLOCK TRACKERS
Tor Browser isolates each website you visit so third-party trackers and ads can't follow you. Any cookies automatically clear when you're done browsing.
DEFEND AGAINST SURVEILLANCE
Prevent someone watching your connection from knowing what websites you visit. All anyone monitoring your browsing habits can see is that you're using Tor.
RESIST FINGERPRINTING
Tor aims to make all users look the same, so Tor Browser for Android makes it difficult for you to be fingerprinted based on your browser and device information.
MULTI-LAYERED ENCRYPTION
When you use Tor Browser for Android, your traffic is relayed and encrypted three times as it passes over the Tor network. The network is comprised of thousands of volunteer-run servers known as Tor relays.
BROWSE FREELY
With Tor Browser for Android, you are free to access sites your local internet service provider may have blocked.
By introducing the Tor Browser Alpha on your smartphone, it'll be easier to connect to Tor on your phone. But as the name suggests Alpha, so it's not completed yet. You'll not find the exact features which have been on the original Tor Browser for PC. It also has few outstanding bugs and you still need the Orbot proxy app for Tor access.
Tor Community has addressed that they'll add all the functionality will be included in the browser itself. They also added that the final stable version will end support for Orbot and every function will be of Tor only. All the android users can download the new Tor Browser Alpha from the Google Play Store or from here. The iOS users have to wait more but they recommend, an alternative Onion Browser.
Tor Browser Alpha – Play Store | APK Mirror
Onion Browser –  iOS
Source – Tor Project Blog