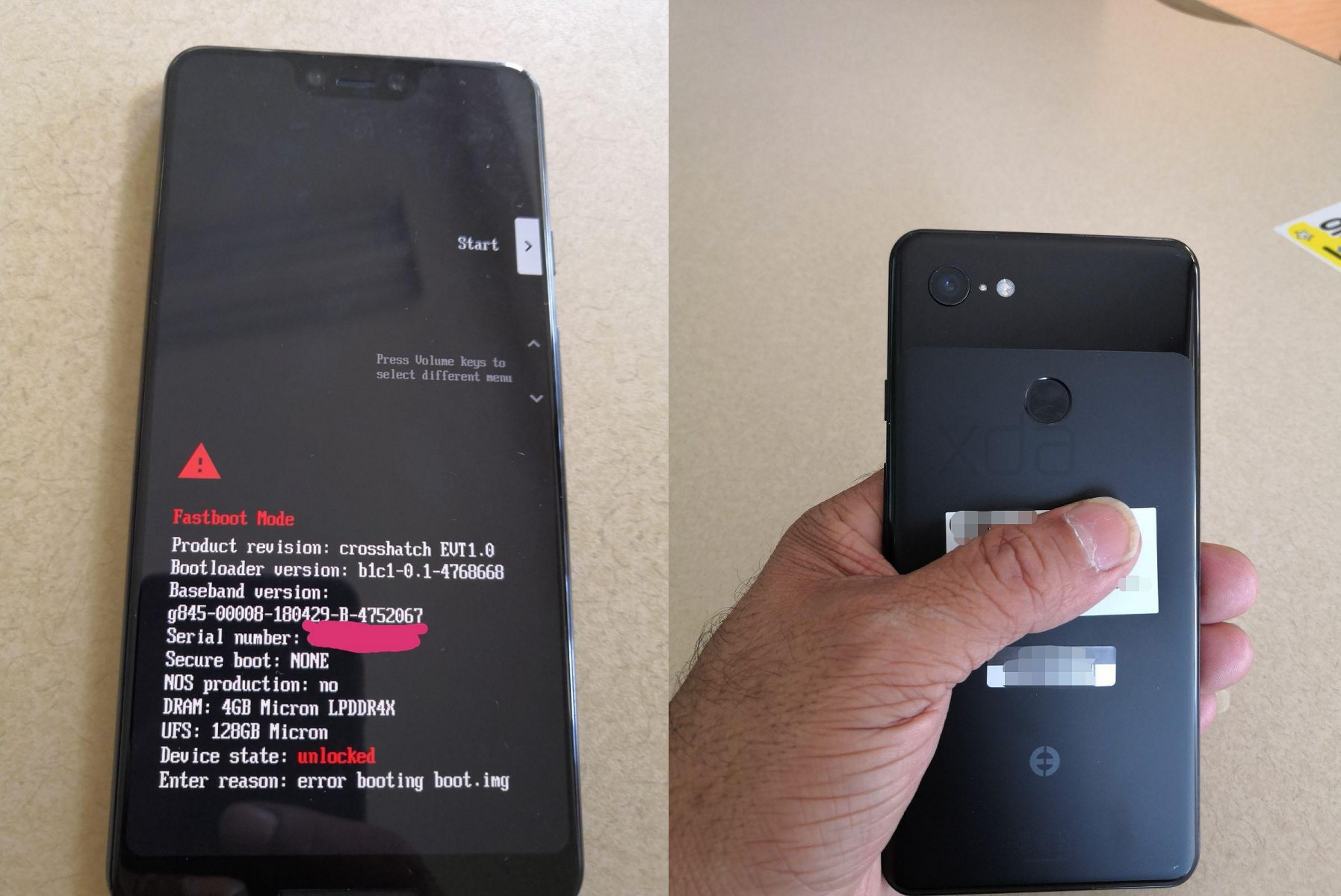 We all know Google will showcase the 3rd generation of Pixel line of smartphones this fall and we have already heard a few rumors about the device. And now we finally have some leaked images of the rumored Google Pixel 3 XL and yes it has a notch over the display.  The prototype also shows a dual front camera and sensors placed at the front. The leak shows 4GB of LPDDR4X RAM, 128GB of storage and Snapdragon 845 chipset on Pixel 3 XL. However, we're not sure about the number of storage or RAM variants.
Pixel 3 XL leak shows that Google finally moved from away from Aluminum body design to a glass back design which seems like a major design upgrade and which may support wireless charging.  Although the glass back does not assure wireless charging as we've seen with the OnePlus 6. The rear panel also sports a Single Rear Camera and a Fingerprint Sensor, so its assured that we're not going to see in-display fingerprint-like Vivo X21.
Google Pixel 3 XL also has very few changes on the edges but some leaks suggest that the squeeze function will be present on the Pixel 3. The Type-C USB port is at the bottom side of the edge along with the SIM card tray which was placed on the right side in Pixel 2 XL. While the Power button and Volume rocker key are placed in the same position as it was in Pixel 2 XL.
These are few minor updates we got to see through the leaks shown by XDA Developer member. The new Google Pixel smartphones are likely to release in October just like its previous launches. Its just a prototype model and the production hasn't begun so we can't assure what the final product would be.
Source: XDA