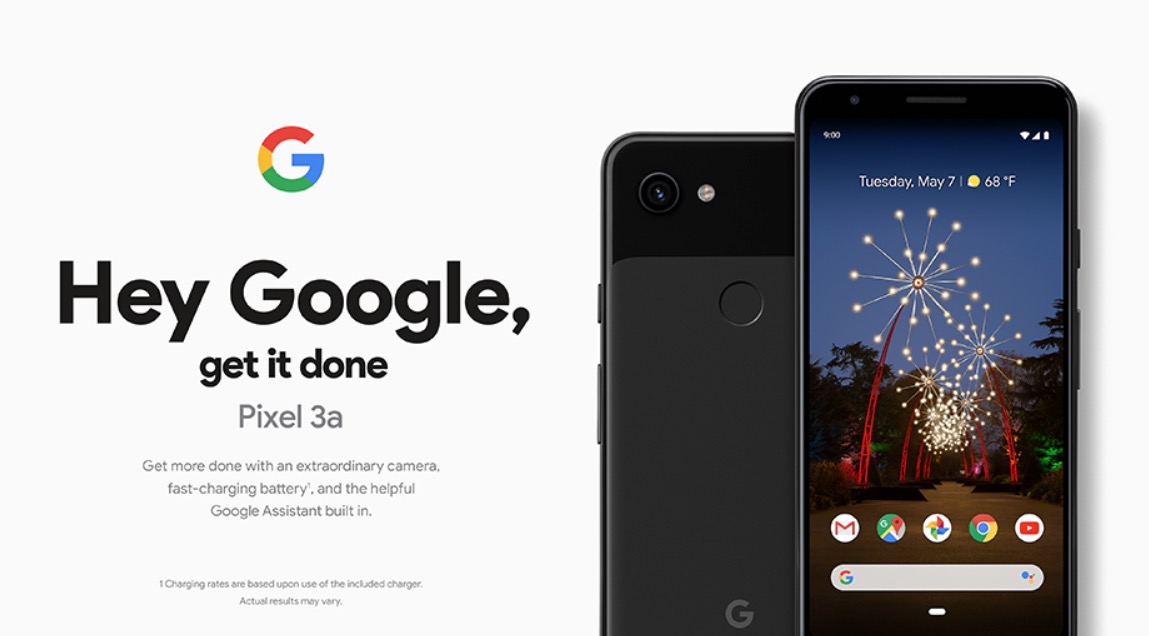 The long heard rumors and the leaks we kept seeing are indeed true. Google announced the Pixel 3A and Pixel 3A XL in their annual I/O event's keynote. As known earlier, the Pixel 3A is supposed to be an affordable version of the Pixel 3. But, as Google says that the device is finally out after a lots of testing so as to meet the expectations and performance of the Pixel tagline.
Basically, both the Pixel 3A and 3A XL are the budget-friendly versions of the Pixel 3 series. One thing Google has kept constant with the Pixel 3 is the same design language and the camera which is the best part of the Pixel devices. As a result of cost cutting, the build gets a hit where you have a plastic back rather than the glass back along. As a result, the wireless charging for the devices is excluded. Along with these, Google had to cut down to a more basic processor, and also exclusion of certified water resistance.
Coming to the basic specs, the Pixel 3A XL has a large 6-inch FHD+ OLED display whereas the Pixel 3A has the same display tech in a smaller 5.6-inch display. Both the devices also have a 3.5mm headphone jack which the Pixel 3 lacked which is great. We get stereo speakers, Bluetooth 5.0, and unlimited high-quality picture storage. We are not sure whether you'll be getting the original quality picture backup as on the Pixel 3 because they just mentioned 'high quality'.
Down to the battery, the smaller Pixel 3A has a 3000 mAh battery whereas the larger Pixel 3A XL has a 3700 mAh battery along with 4GB of RAM on both the devices. It supports 18W fast charging and gives you 7 hours of usage in just 15 min of charging. Apart from that, Google claims that you get 30 hours of battery in a single charge.
The Pixel 3A and the 3A XL will be available in three colors, Clearly White, Just Black, and Purple-ish. Yes, Google never actually stopped giving cute names to their devices color choices. Starting from today, you can order your Pixel 3A at the Googlestore. However, the sale will start on the 15th of May in India. With a three year promise on Android OS and security updates, Pixel 3A will go on sale with T-Mobile, Sprint, and US Cellular carriers.