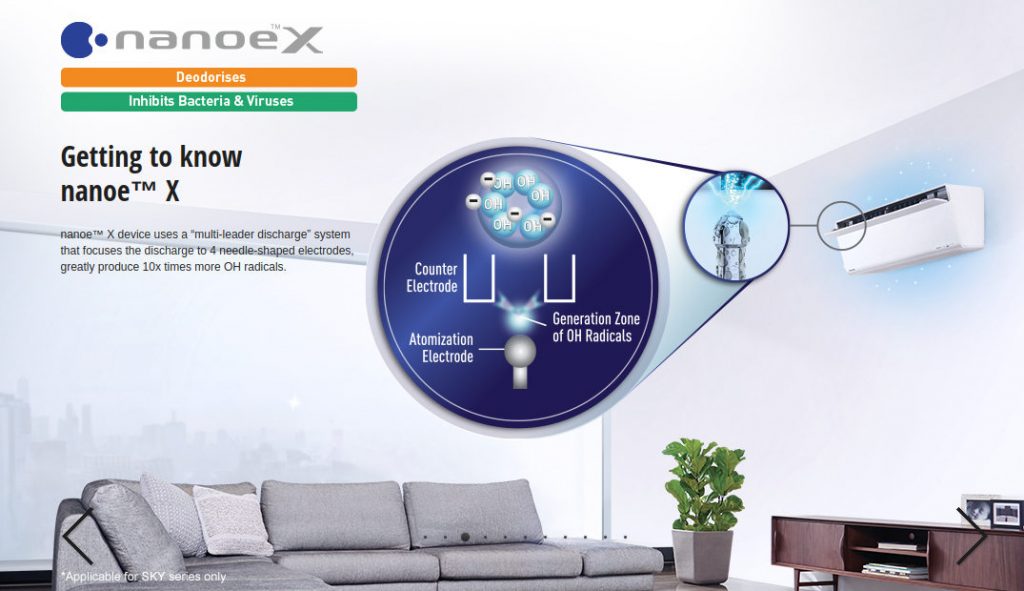 Panasonic India today launched a new range of HU series air conditioners (AC) equipped with the recently announced nano X technology. This advanced purification technology is capable of inhibiting 99.99% of bacteria and viruses, including the new coronavirus, the company said.
Panasonic reports that it has received confirmation from a global contract research organization in France, Texcell, of the inhibitory effect of the Nano-X technology with the benefits of the hydroxyl radical on a novel coronavirus (SAR-CoV-2).
Panasonic's new X HU series air conditioners are equipped with Miraie, an artificial intelligence (AI) system, and Panasonic's 10T platform, which allows them to communicate with each other. The ACs are equipped with ShieldBlu and ecoTOUGH technology and offer superior cooling thanks to Twin Cool INV, ECONAVI, and Jetstream.
In addition to the Nanoe X, these models are also equipped with the Nanoe G technology, which works on the principle of ionization technology and is already present in the whole range of air conditioners.
The new Panasonic Nanoe X AC five-star inverter series will be available in 1 ton and 1.5 ton sizes. The price of (CS/CU-HU12XKYF) is priced at Rs. 57,500 and (CS/CU-HU18XKYF) is priced at Rs 66,000. These air conditioners will soon be available in major retail outlets, online portals and Panasonic branded stores.