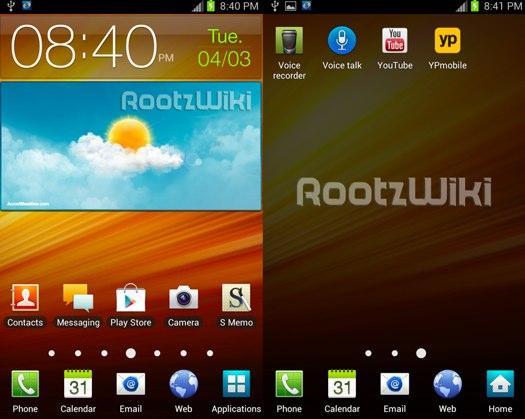 The Ice Cream Sandwich update along with some premium apps regarding S-Pen for the Galaxy Note is scheduled for Q2 but it hasn't stopped people from leaking the Ice Cream Sandwich ROM the phone-tablet hybrid.
The Ice Cream Sandwich ROM for the Samsung Galaxy Note has made an appearance on the forums of RootzWiki. Strangely the file is available as an EXE so anyone thinking of downloading it better take some precautions first although the comments in the forum seem quite enthusiastic. Its the normal TouchWiz UI of Samsung on top of Ice Cream Sandwich but quite expectantly the ROM doesn't feature the Premium Suite apps for the S-Pen.
There are reports suggesting TouchWiz crashes upon first boot with the addition of a Google Play account but it is said to be only one-time glitches. The EXE file is also said to make installation easier.