The iPhone is set to be unveiled by Apple at a grand event on September 12 so we won't have to wait long to see if Apple manages to impress all of us once again but there's no harm in seeing the next iPhone here and there and the latest video we have come across does exactly as it shows off the next iPhone, the person in the video calls it a prototype he received from a anonymous source but it surely looks like the real deal because we can see the device in full glory with the new dock connector and other things.
http://www.youtube.com/watch?v=jV_N99SBpnE&feature=player_detailpage#t=153s
Recently we also came across another leak where we saw the white iPhone 5 or the new iPhone in pictures by Taiwanese teen popstar Jimmy Lin. He posted the pictures on Weibo, the Chinese social network and also confirmed things we've been hearing that the new iPhone is indeed longer but thinner than its predecessor, created of an aluminum alloy which makes it feel the same as the 4S in hand and that it will use 19-pin connector rather than the current 30-pin one.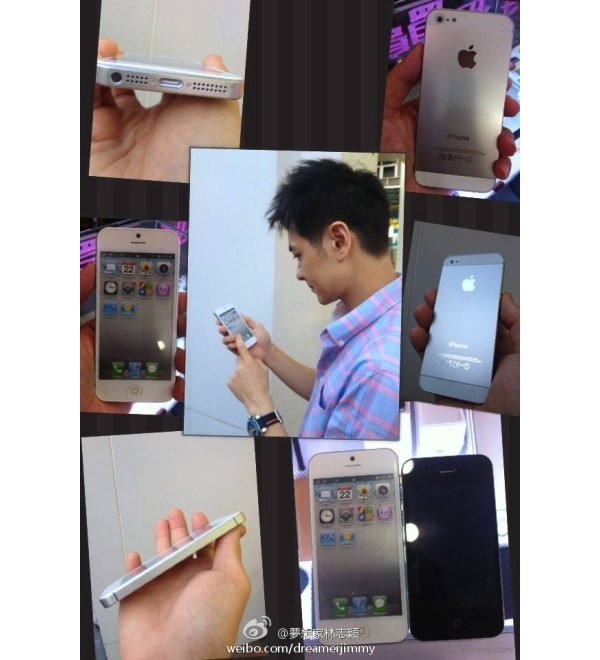 With September 12 just a week away, we'll surely know if the same device is launched. I have this feeling that Apple will have some interesting features to impress us all and even surprise us. Stay tuned on September 12th to know more!