Nokia unveiled two new Lumia smartphones at their Nokia World event in Dubai some time ago. The two handsets which were announced are Nokia Lumia 1520 and Nokia Lumia 1320. Nokia today have launched the first 6-inch Lumia smartphone, Lumia 1520 in India. Nokia Lumia 1520 sports a 6-inch full HD display with a powerful quad-core processor within. Lumia 1520 has been designed and developed for the consumer market with a big screen for multimedia consumption.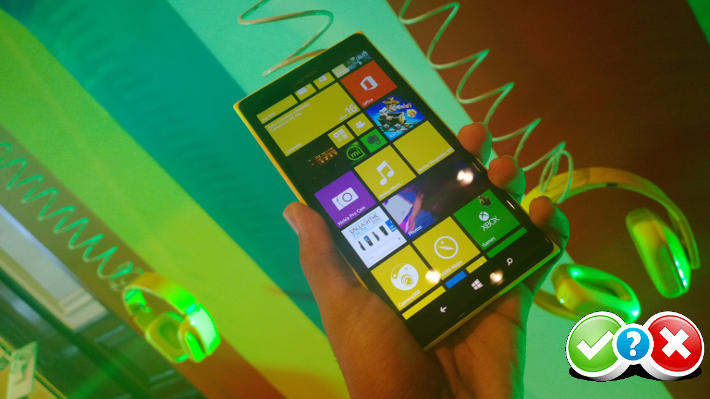 Features:
Nokia Lumia 1520 features a 2.2 GHz Snapdragon 800 quad-core processor with 2GB RAM. It comes with 32GB internal storage with support to expand it further up to 64GB more. It runs Windows Phone 8 with latest GD3 update. Talking about the display, it sports a 6inches full HD 1080p LCD display with ClearBlack technology, giving great outdoor visibility, high brightness mode, sunlight readability. The display comes with super sensitive touch for glove and nail usage protected with Gorilla glass 2. Nokia Lumia 1520 packs 3400 mAh battery with support for wireless charging.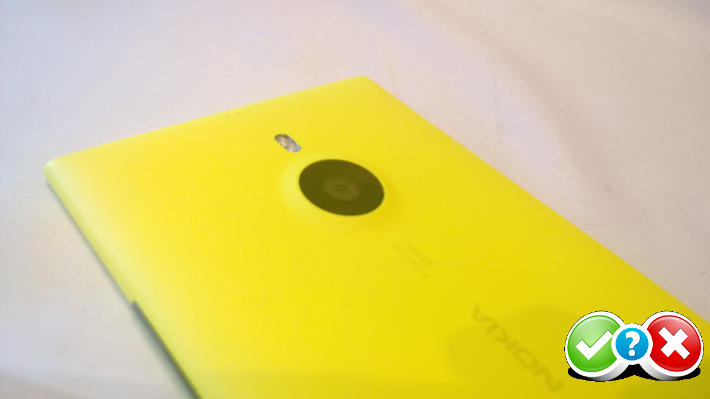 Apart from this, it comes with the PureView 20 MP Auto Focus ZEISS optics lens with Optical Image Stabilization (OIS), 2x lossless zoom, dual LED flash, 1080p @ 30 fps video with optical image stabilization feature giving the user the facility to capture great shots with your multimedia smartphone. It comes with four microphones to record lively moments without any loss of enjoyment. It records wide band voice using multi-microphone noise reduction with four microphones. The Lumia 1520 comes with support for Dolby(R) Headphones, Graphic equalizer, Audio leveling, and FM radio. Detailed specifications are listed as below:
2.2 GHz Snapdragon 800 Quad-Core processor
2GB RAM
32GB Internal memory with expandable support up to 64GB via microSD card slot
Windows Phone 8 with latest updates
20MP PureView Camera with OIS
Four microphones for rich lively recording with noise reduction
3400mAh battery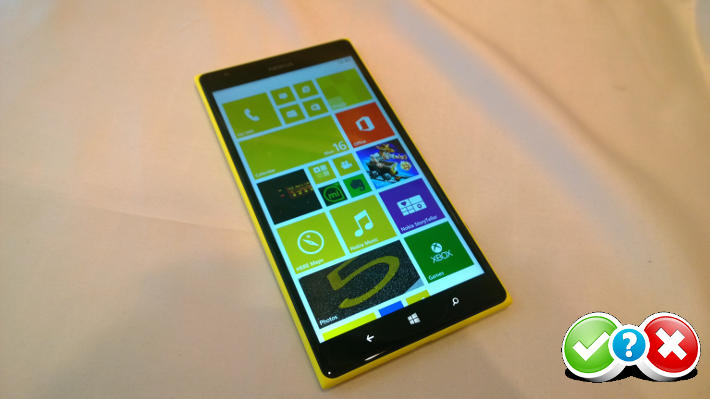 Pricing and Availability
The Nokia Lumia 1520 will be available in Red, Black, Yellow and White, in India starting December 16, 2013 and is priced at a best buy price of INR 46999.
The Nokia CP 623, a functional case will be available in matching colo rs at an MRP of INR 2999. The CP 623 is far more than just extra armor for the Nokia Lumia 1520. It has a front cover that can also flex and bend into different shapes to ensure you get the best viewing or working angle, while perfectly complementing the Nokia Lumia 1520's design.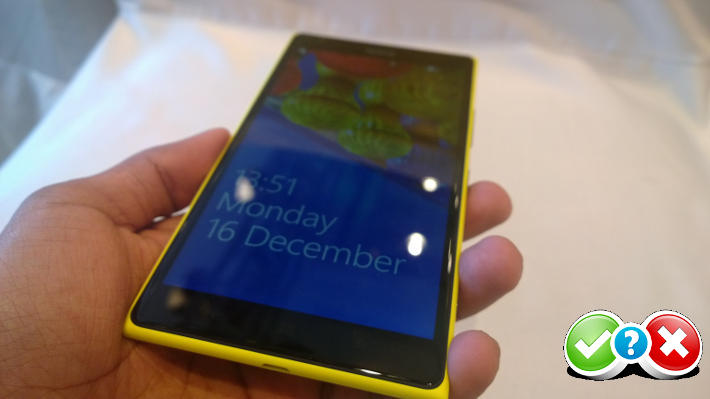 Spending sometime with the newly launched Nokia Lumia 1520 at the launch event, I can say that the display is gorgeous. That full HD display looks so good. Lumia 1520 is obviously big and requires two hands to operate. It is slim and good to hold. The camera too performed well. The yellow one looks probably the best amongst four different colors. FYI, these are just the first impressions of the handset, we need to review the device before we could make our judgment.