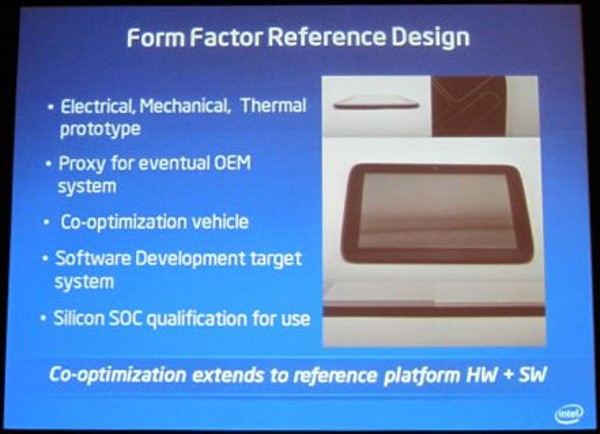 We heard earlier about Intel plans to develop their own processor or even a system-on-chip (SoC) for mobile devices, but now we finally got more specified info and a leaked presentation for their new chip line codename Medfield. It's a 32nm architecture that targets the mobile market. Looks like this is going to be world first completely SoC platform which means that the RAM, wireless connections and graphics will be integrated into one single chip.

According to tests an unknown Medfield processor scored 10,500 in Caffeinemark 3, while older chips like Snapdragon MSM8260 (HTC Sensation for example) could archive only a score of 8,000. The benchmarks were performed on Honeycomb platform, but Intel is planning to release the SoC for Ice Cream Sandwich powered devices.
Looks like Intel is developing a high clocked Atom processor to target the mobile devices market. It's a good attempt, however the power consumption was a little bigger then expected. It's great to see competition on the market, for us, customers this means only one thing – price drops. We expect Intel to provide us with more information at CES in January next year.