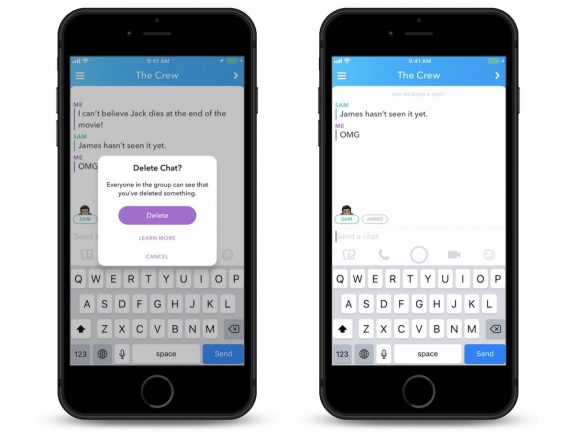 Snapchat is rolling out its new features which allow the users to delete the sent messages before they're opened. This feature is now available to few users only but Snapchat will release it for all within few weeks.
To use this feature, users just have to press the sent message, photo or video that you want to delete. Then tap the delete option from the pop-up menu. This feature works on both individual or group recipient. It has an advantage as the end user/group will not know what the message was. But it also has a drawback, as they'll get a notification about that deleted message.
This feature has both advantage and disadvantage but everything depends upon the situation. Snapchat only introduced this feature to ease them.
Snapchat also introduced the ads for its AR Snappable games. This will help the advertiser to easily buy the AR Add. The company is also working with different brands to create and sell branded Snappable games. Snappable are multiplayer games which can be played with other users. The first Sponsored Snappable will supposedly go live on Thursday. King and Bud Light are the first to tie up for the launch of Snappable AR Games.
Few More Snapchat Updates:
Second-generation Snapchat Spectacles
Snapchat has also introduced the new Second Generation Spectacles. The Spectacles are now also available on Amazon.com. Compared to the original product, the newer sunglasses are slimmer, can take photos, and are water resistant. The spectacles have been launched exclusively on Spectacles.com, but they should be available to buy from Amazon.com for $149.99 and are available in three color variants three color variants: onyx moonlight, sapphire twilight, and ruby daybreak.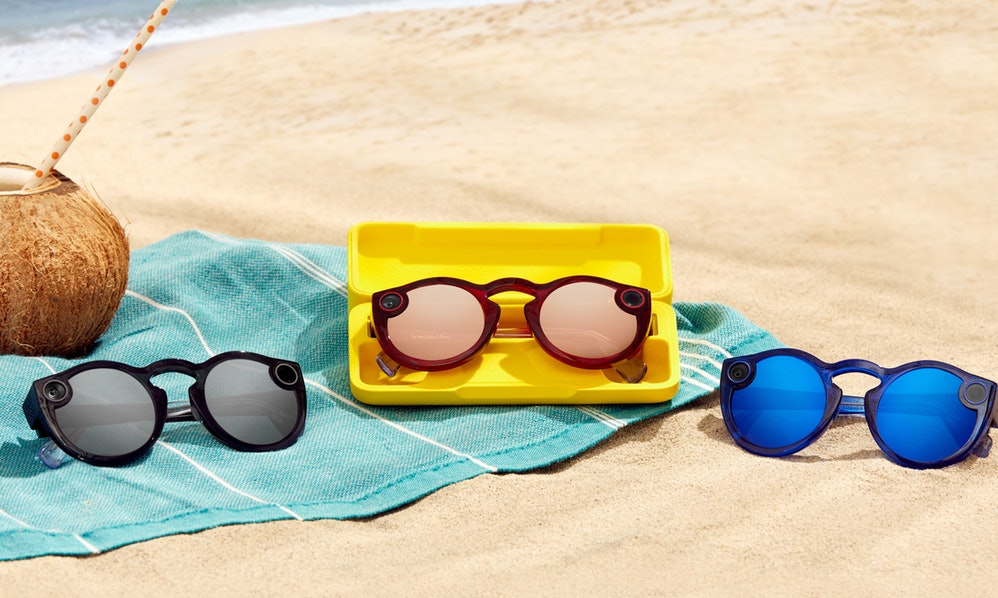 Ads for Snappables AR games
Snapchat is also testing out new Snap Ads and Story Ads, which allows the users to see the product catalog or just jump to the seller's website directly. Snapchat is now working with companies to create and sell branded versions of Snappables games in an effort to make it easier for advertisers to purchase AR ads. Dunkin' Donuts and Bud Light are among some of the first companies who will be partnering with Snap on the games at launch.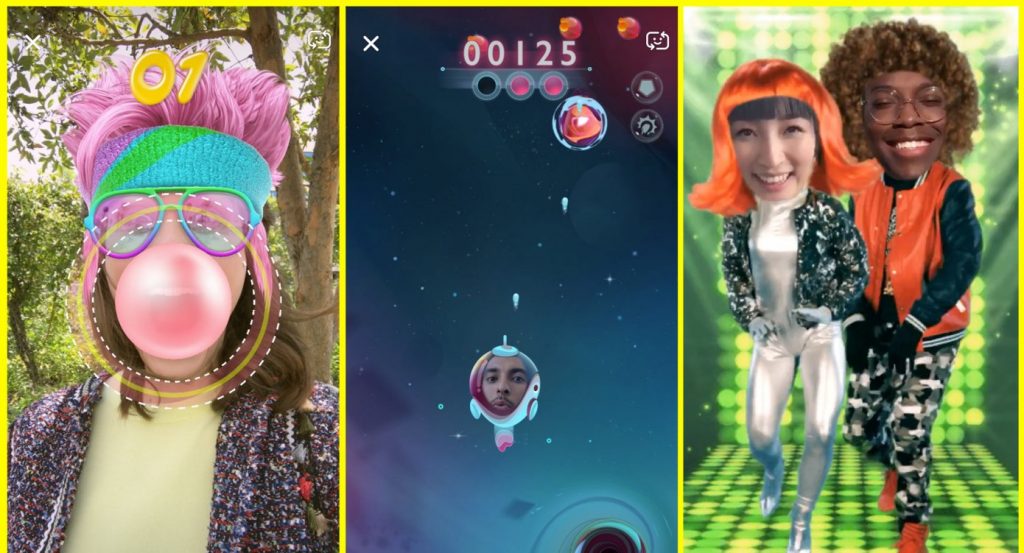 Snapchat Lenses
Snapchat's Lenses add format will now be available to purchase on its self-serve add manager tool starting today. The sponsored lenses are available on an effective CPM basis for $8 to $20. Snap is also testing out new shoppable formats for Snap Ads and Story ads. According to Snapchat, this new ad format will roll out more widely later summer.
Source – 9to5mac, VentureBeat