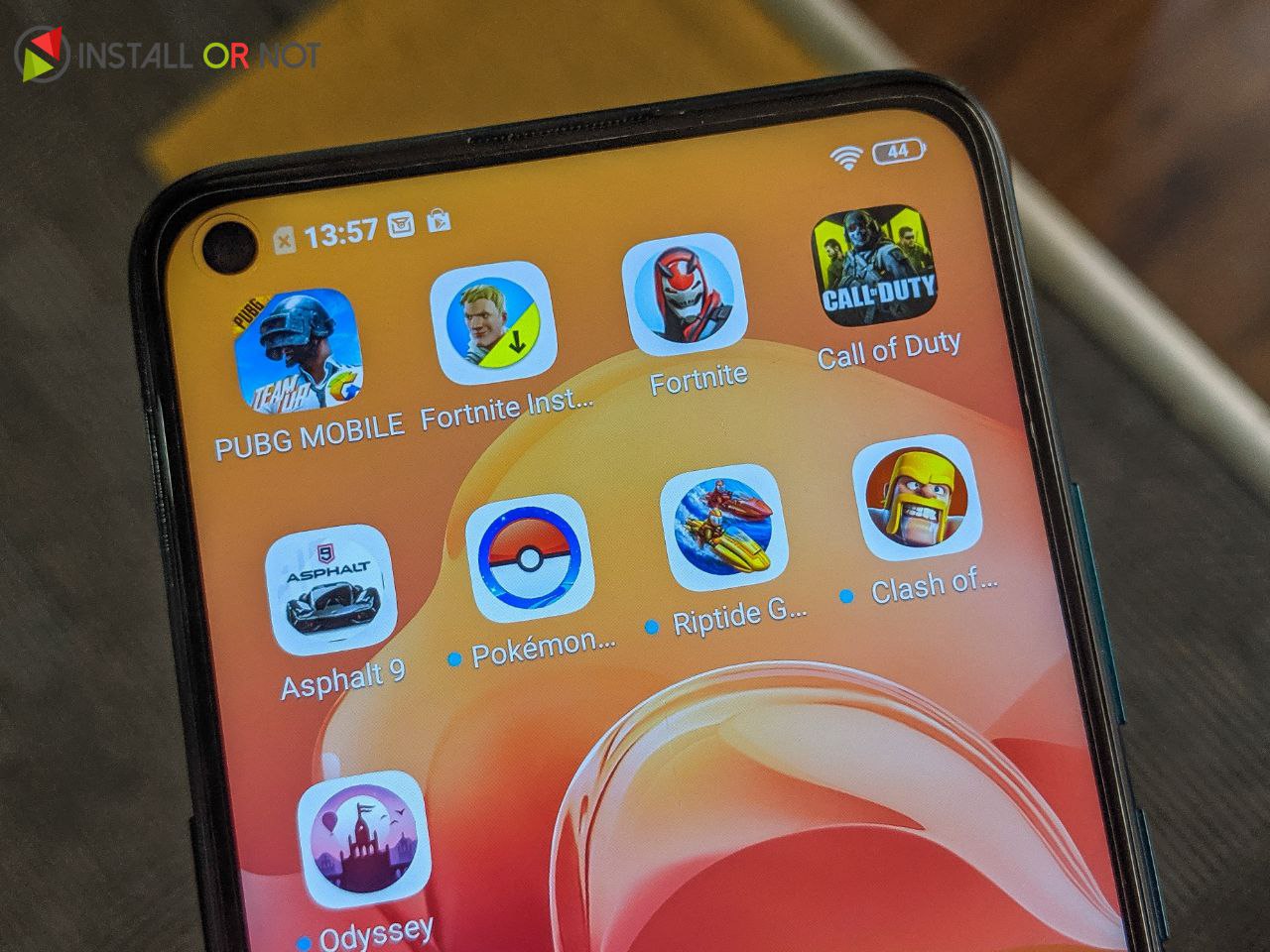 Mobile games are something which we play when we are bored or free to an extent. We here at Install or Not have been testing a lot of games lately at times when we are bored from constantly testing gadgets out. There are a lot of games available in the Play Store of different genres. Certainly, we tested a lot of them from different genres and picked the games we found are great enough to try by you guys. Here are the top 10 Android games we found to be interesting.
Top 10 Android Games
Monument Valley 2
Monument Valley is a puzzle game in which the player adventures through Escher-style designs. The first part of the game was released earlier and grabbed a lot of users attention with its unique way of solving puzzles. And just like the first part, Monument Valley 2 has a pattern which gets solved further with every level you finish. In this part, you have to help a mother and her child through the illusionary structures. It is for sale at Rs.400 and if you are lucky enough, you can grab it for a lower deal someday.
PUBG Mobile
Any smartphone user must have heard about PUBG Mobile one way or the other. Since its release, the game has been hitting many downloads and is way up in the top lists. All thanks for the game's simple controls which make it a best competent FPS game in the Google Play Store. It is a battle royale in which you get to jump out of the plane in a large location, collect the loot, and kill the others. You have to be the last person standing in order to win a chicken dinner. One way or the other, this game had to be on the top 10 android games list. It can be downloaded in mostly all the phones with good specs and is free to download in the Play Store.
Asphalt 9: Legends
Asphalt 9 is the successor of the Asphalt 8 car racing game which is very famous till this date. This game consists of more map locations and many new cars which were not available in Asphalt 8. Also, with the cars you own, you can customize them as per your preferences. The controlling is very simple and the best is part that you can use the boost for the car and the drifting just got better in this game. All in all, even though this game launched a year ago, it still stands out with its graphics and gameplay. It is available for free in the Google Play Store.
Alto's Odyssey
Alto's Odyssey is a game from the Noodlecake Studios Inc which has some nice games to its name like the 'Mmm Fingers' and the 'realMyst' which were really good games. Alto's Odyssey, the sequel to Alto's Adventure is an infinite runners game which is quite interesting. The game starts off with you as Alto sandboarding across various locations through which you have to escape from various hurdles. With great music attached with it, the controls are easy to get comfortable with. You can get this game for free in the Google Play Store.
Call of Duty Mobile
Call of Duty Mobile is a new game which was announced a few months ago and the developers have been rolling out the beta program installations for limited users. This game brings most of the action from the native Call of Duty games on the PC to the mobile with intensive graphics. You can play various modes apart from story mode like the battle royale mode to get into action like the PUBG. All in all, it's a great game and the battle royale mode can surely grab a good amount of users. Although the game is not up for installations yet, you can register to get a chance to test out the Beta program in your region.
Riptide GP
Riptide GP is brought to you by the studio which made the Beach Buggy Racing. The Riptide series consists of two games, the Riptide GP: Renegade and Riptide GP2. If you are an Android user for a long time, you should know that the Riptide GP is one of the old games which are constantly updated to meet the expectations of the users. This is one of the best racing games in which you will play as a hydrojet racer performing stunts. The controls are pretty easy to learn and once you get the hang of it, you will never stop playing this game. You can install any of the game from the Riptide series for Rs.210 as a one-time and play without any ads or whatsoever.
Pokemon Go
Pokemon Go was launched in 2016 and blasted off across all the countries just in their beta testing. It is a Augmented Reality game in which you will have to walk around to catch Pokemon with the Pokeballs that are given to you. You get to complete daily missions, participate in battles in your nearby spots, and visit Pokestops to collects some items needed, all in augmented reality. Because the developers did not expect this much craze to the game, it took quite some time for them to launch in all the regions. Now, the game gets frequent updates with new features and Pokemon added. You can download Pokemon Go for free in the Google Play Store.
Fortnite
Fortnite is yet another battle royale game which has more animated touch to it. It was initially only launched for only iOS and later made its entry to Android platform. You get to create your character with different avatars and you jump off from the airborne vessel in a location of your choice, collect the loot and start killing your enemies. Be the last person standing to win the game. The controls are a bit of complex since you also get an option to build your own things through the game but easy to learn. Fortnite is not available to download in the Google Play Store for various reasons but you can download it from their own website.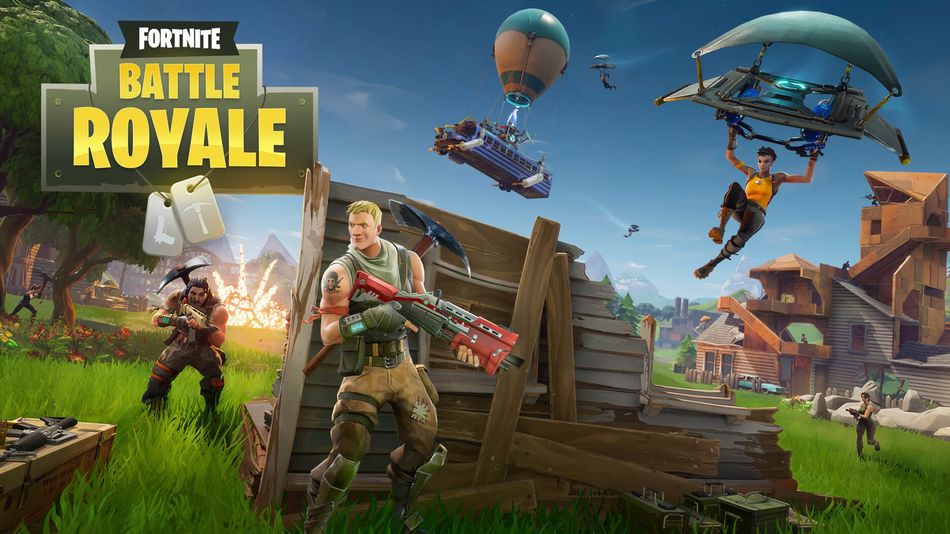 Into the Dead 2
Into the Dead 2 is the sequel to the Into the Dead game in which you have to survive a zombie apocalypse along with your family. Well, the sequel is no less just, but it adds a lot to the story along with many features. The gameplay depends on your decisions with multiple endings. You get to play through many challenges, 7 chapters, and 60 stages of thrill and suspense. The experience is vast in terms of locations and with additional intensive weapons, it is more immersive. If you are interested in playing this game, we suggest you finish Into the Dead first to have a good experience. It is available in the Google Play Store for free.
Clash of Clans
Clash of Clans is one of the evergreen games that you can find. It is developed by Supercell which also makes games like Hay Day which are super fun to play. In Clash of Clans, you have to build your own village and by raising a clan, you can join several other players to battle against. You can join a clan of fellow players or make one of your own and invite your friends to join. You have to defend your village from attacks by other players and attack them strategically. Overall, it is a tactical game and is very much fun. You can download it from the Google Play Store for free.
So, these are the top 10 Android games we found to be the best from what we have played. Have some other games to add to the list? Comment down below.