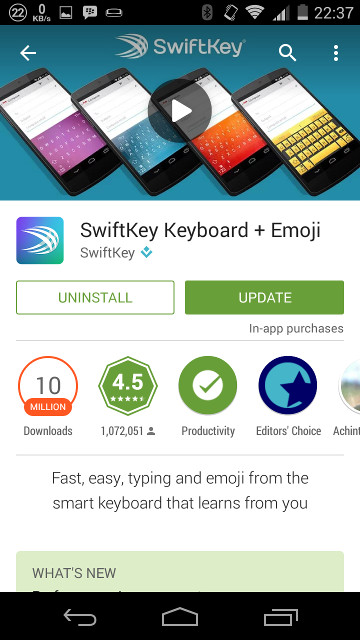 Our favorite third party keyboard, Swiftkey just now released an update for its Android application. The Changelog states that: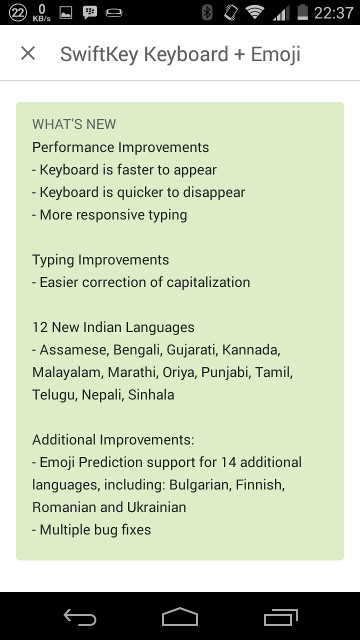 Swiftkey with its amazing features have been one of the recommended apps on Android. We agree to the fact that Google keyboard is now getting better but it has still can't beat Swiftkey. Above all, their prediction engine and the accuracy level is totally appreciable.
Recently after the app got fancy with the glamorous themes and was made free to download for all, there have been serious issues with its performance. The development team have been releasing patches fixing the bugs from time to time. In this update as per the changelog, there are significant performance fixes which will probably make the experience better, just like old times. We shall not wait any longer to hit the update button and will also suggest you to do the same asap.