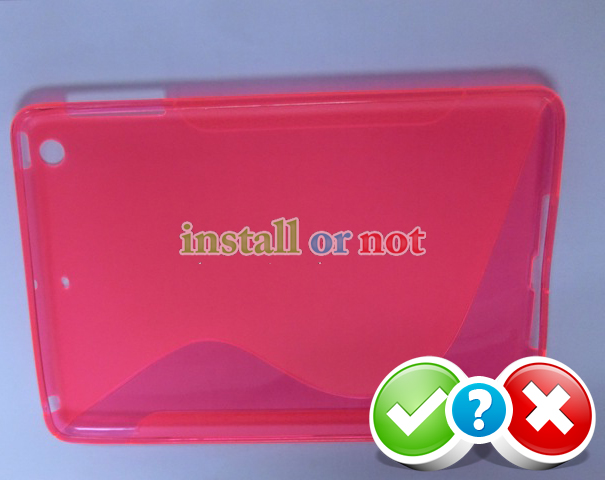 A smaller iPad has been rumored for quite sometime now and smoke can never rise without a tinge of fire. While at first we knew that former Apple CEO Steve Jobs was against a smaller iPad but the recent Samsung versus Apple courtroom drama has revealed that later he was quite receptive of the idea and after lots of rumors in the last two years it seems we will finally be seeing an iPad Mini get launched later this year. We have got a lot  of exclusive pictures of the Apple iPad Mini cases thanks to our sources!
The cases show that it should feature a 7-inch display and our sources say the display will be 7.85-inches while the resolution is yet unknown but we expect it to match the retina number and the upcoming tablet will be as thin as the iPad 2 which is already marginally thinner than the new iPad. Our sources confirm that it will come with a rear camera, which will give it a big advantage over the Google Nexus 7. Also from picture it seems that the iPad mini will have a aux port on top with the new 18-pin connector dock at the botton and a vloume rocker on the right side.
The iPad Mini should launch next month but we guess Apple won't unveil both the iPhone and the iPad Mini at the same event so one device will make it in September while the other in October.
Here is a full gallery of the iPad mini cases: