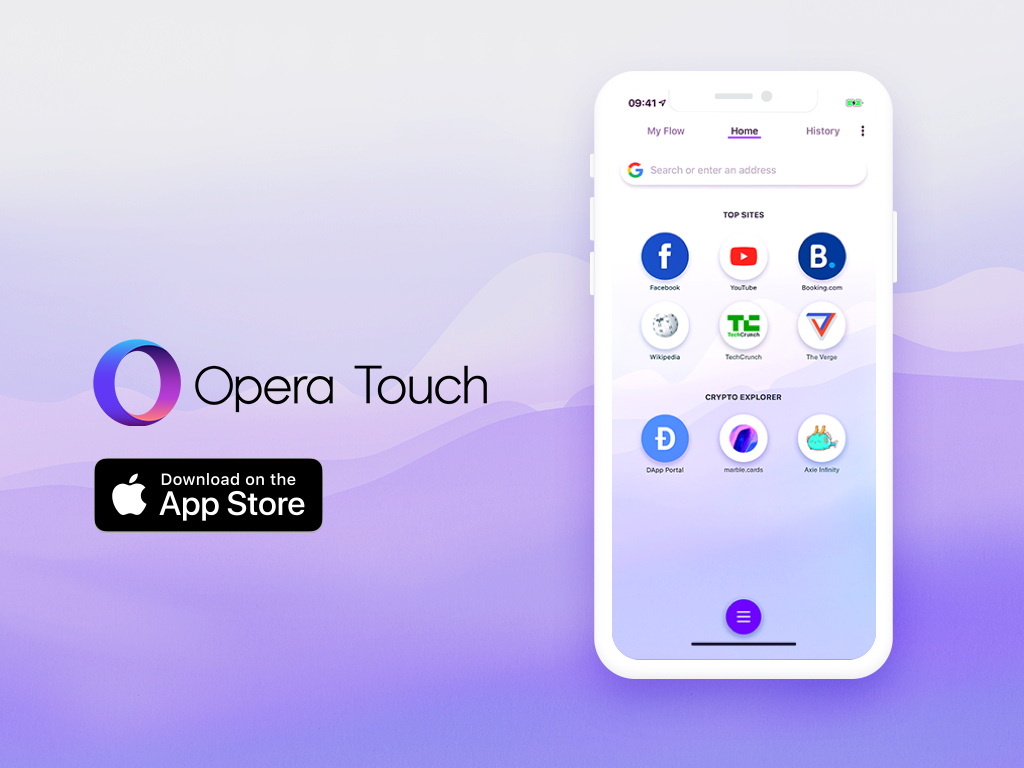 It was last year when Opera introduced all blockchain-ready browser for the platforms Android and desktop. As announced earlier this year, they have launched the blockchain-ready browser for iOS now. This iOS browser is named Opera Touch and it has a built-in cryptocurrency wallet along with Web 3.0.
With the Opera Touch browser on your iOS device, Opera says that you can now directly and seamlessly interact with the Web 3 applications based on the Ethereum blockchain. If not for this, users would usually need an extension or add-on like MetaMask. And because of this integration, the browser has crypto wallet and is compatible with Ethereum Web 3 API through which you can access and interact with dApps.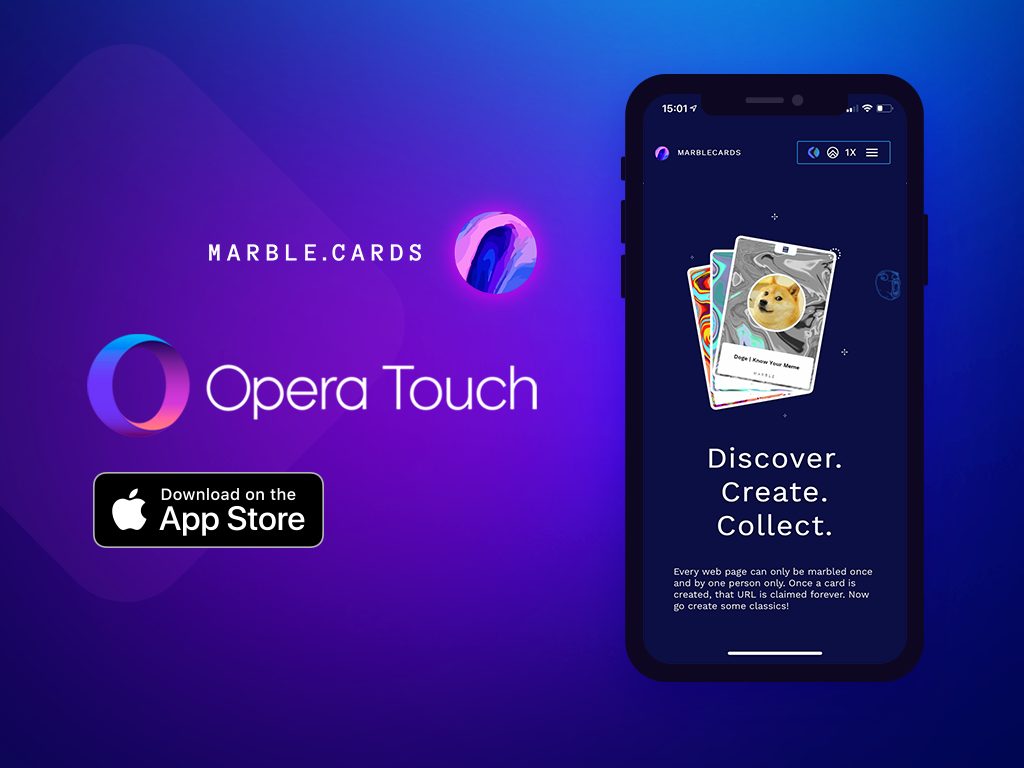 For the make of the Opera Touch browser, Opera has partnered with marble.cards' dApps which modify the web pages available into digital collectible cards. With this, the users will get to secure the potential URL and change it into a Marble card which they manage to either trade or sell. The browser also supports ERC-20, stablecoins and non-fungible tokens.
All you gotta do to start using it, purchase some Ethereum cryptocurrency (ETH), add it to your Opera Crypto wallet and begin to use it in the dApps that you have access to. You can also access Web 3 apps in the dApp store which can be accessed through the browser's speed dial.
If you have an iOS device, you can start off with it by downloading the Opera Touch browser from the App Store.