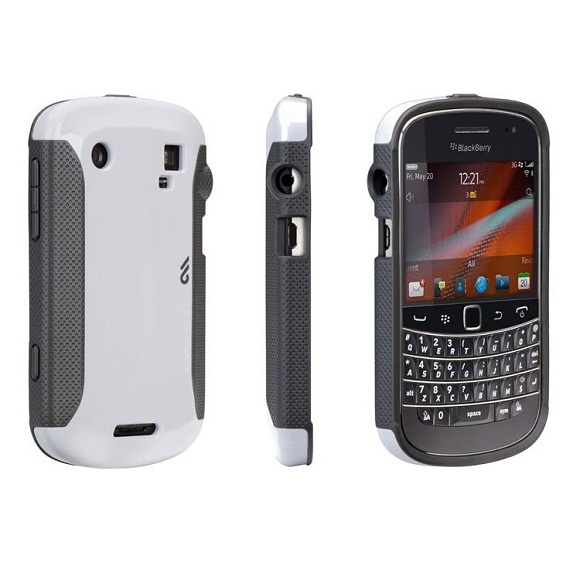 My experience with Blackberry cases has been a sort of love-hate one. When I got my first Blackberry, I sort of saw the craze behind having a cover. There were many on the market, and I started of with a simple rubber one, then moved onto an ill fitted plastic one. That was the last cover I used, barring the magnetic leather one provided by RIM. I've used the case-mate Pop! for a little while now.
Plus points?
Well, for starters, it looks great. It has a perfect mix of style and purpose. The rubber sides not only look good, but provide good grip while typing and would also be handy if the device were to fall. The black back with it's smooth surface adds a bit of class to it.
The additional screen cover and cleaner are an added bonus, too. One major feather in it's hat is that it doesn't obstruct the charger connection, unlike the previous hard covers I've used.
As far as negative points go, the cover sort of makes the device a bit more bulky, making it hard to take out of your pocket if it's full things. Another thing I found quite annoying is that it takes quite an effort to remove the cover. But then again, this is more of a long term accessory.
All in all, the case-mate Pop! is a pretty addition to your Blackberry, both in terms of appearance and utility. Here ends my review and begins my struggle to take this thing off the Blackberry.
Gallery